Best Art Galleries to Visit in Ghana
Author & Photographer
Tiffanie Anderson
CATEGORIES
ARTS & CULTURE
FROM OUR CEO
Top 5 Art Galleries to Visit in Accra, Ghana
Every year Away to Africa looks forward to hosting guests in Ghana for one of the best cultural festivals on the continent, Chale Wote Festival. However, due to the pandemic Chale Wote Festival will make a virtual appearance and Away to Africa created a personalized Arts Festival Tour for travelers to enjoy.
Before we highlight a few of our favorite art galleries throughout the vibrant city of Accra, Check out our latest blog detailing Chale Wote Festival.
Our Recommendations for the Top 5 Art Experiences and Galleries in Accra
Dr. Serge Attukwei Clottey – @afrogallonism
From Cartons to Carpets
Dr. Serge Attukwei Clottey's ability to transform a yellow jerry can into profound art pieces will leave you amazed. He is famous for bringing his art to the streets and to the community. Indeed, he often loves to be involved in his creations with regular people and youths and he once carpeted the streets of a neighborhood with its installation made with pieces of yellow gallon containers, to sensitize people on environmental issues.Dr. Clottey is the founder of Afrogallonism and the Go Lokal collective and showcases thought provoking live art performances such as 'My Mother's Wardrobe'. After attending school in Accra and Brazil, Fr. Clottey received an honorary doctorate from the University of Brighton.In addition to exhibiting throughout Accra, Dr. Clottey's artwork was shown throughout the world in countries such as the USA, Norway, UAE and more.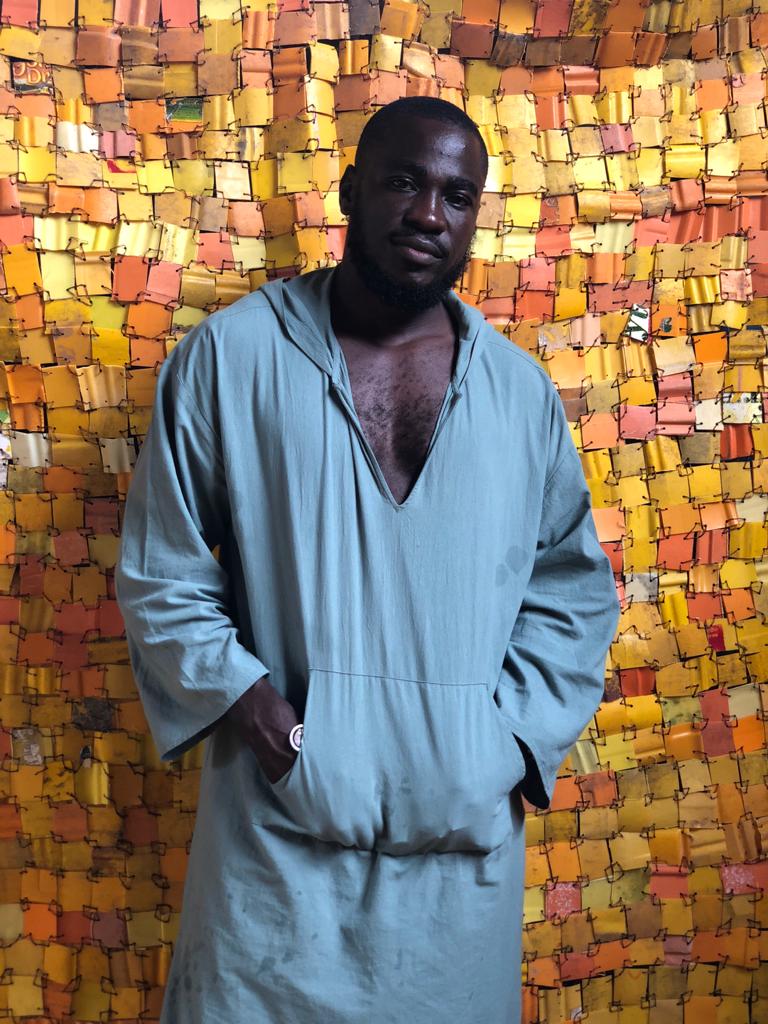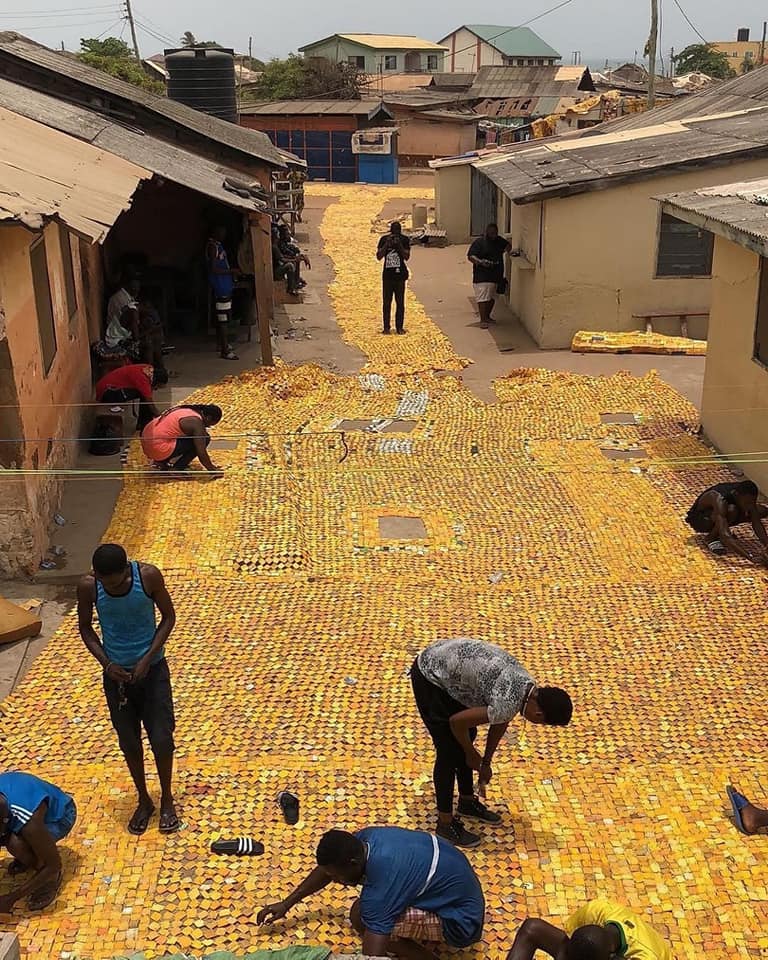 Nanoff Gallery is owned and operated by artsite Nana Anoff. The focus here are recycled materials extracted by discarded things, and creating something beautiful and meaningful out of things that people throw away, giving them a new purpose. Nana Anoff creates sculptures out of nonconventional objects such as automobiles, bicycle chains, tire rims and even household appliances. Depending on the time of year, you may find visiting artists such as Daniel Tettey Addy, who uses a basketball as a paintbrush for all of his artwork. If you are ever in Accra you want to make sure you pay a visit to Nanoff Gallery at 69 Osu Badu, Street No. 12, Airport West Residential Area.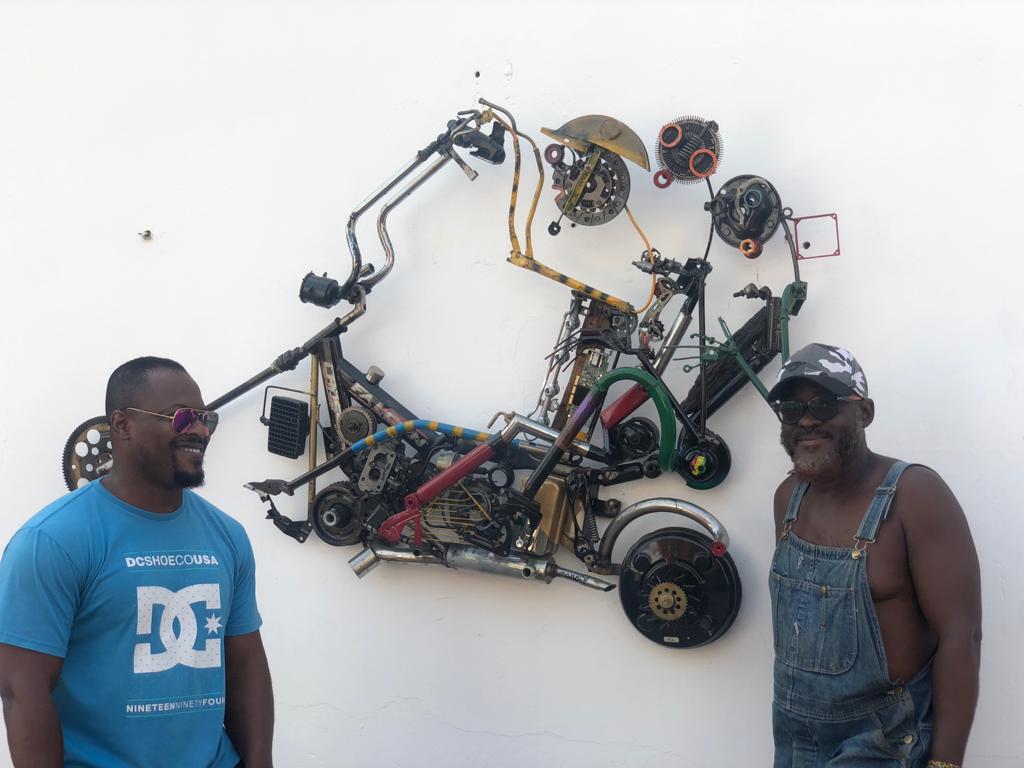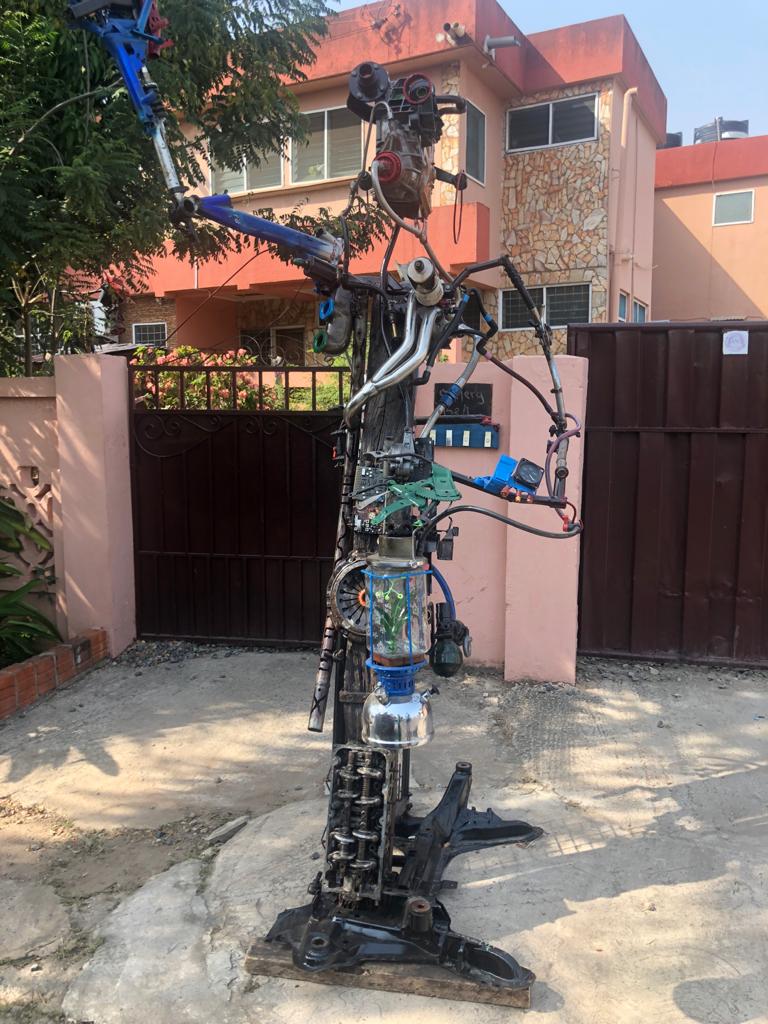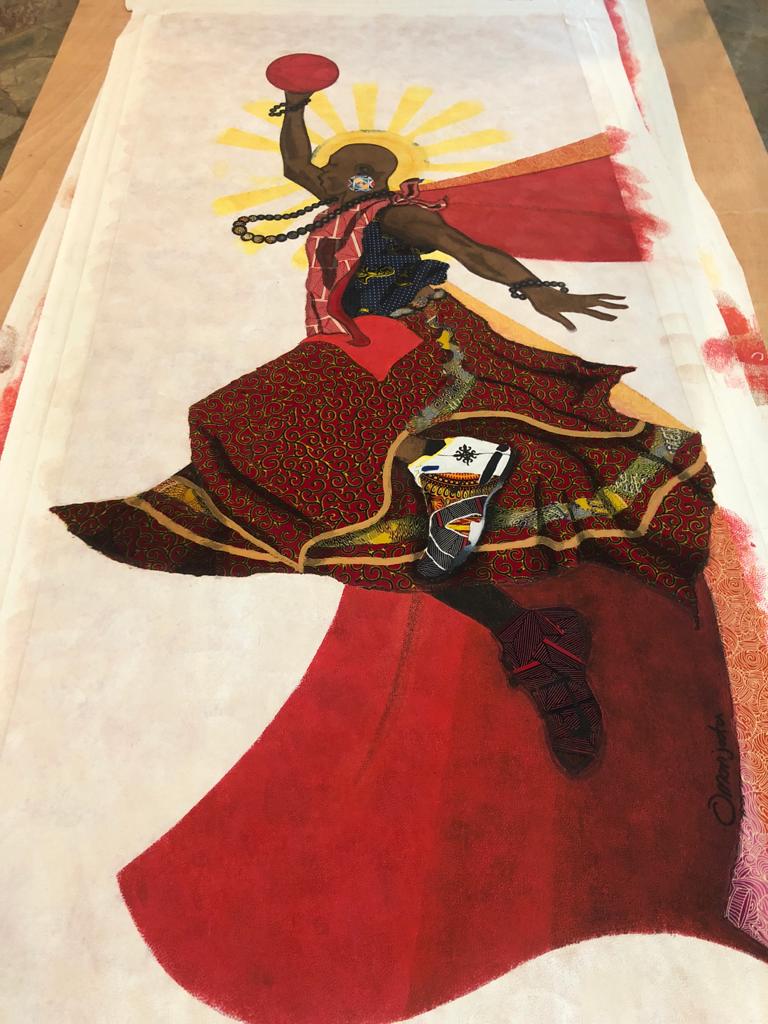 Gallery 1957 is conveniently located on the ground floor of the Kempinski Hotel in the heart of Accra.Gallery 1957 hosts many exhibits of talented African artists such as Joana Choumali @joana_choumali ,Bright Ackwerh @brightackwerh, Godfried Donkor @godfrieddonkor and even Dr. Serge Attukwei Clottey. Gallery 1957 showcases refreshing African artistes and consistently reminds us why we should consider Accra as one of the up and coming hubs of African art. Loving the vibe of Kempinski? Head up to their rooftop pool for a cool drink and sunset.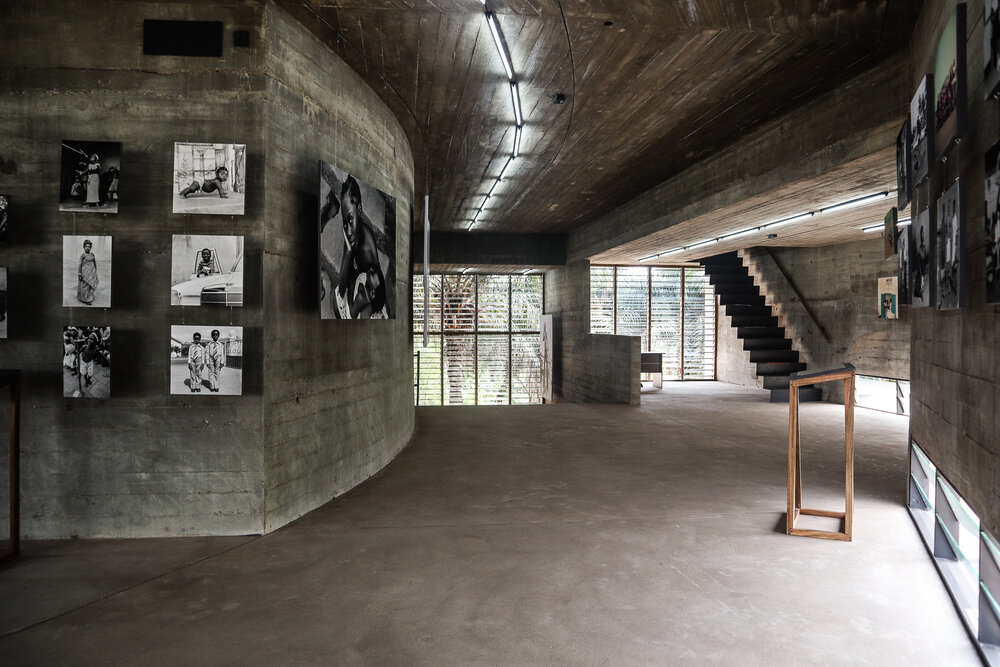 This is probably the most popular spot among local artists and connoisseurs. It is located next to the Mensvic Hotel in East Legon in Accra, right in front of a piece of land used for farming. Is truly the best place to admire the latest creations and discover the newest trends. The aim of Nabuke is to provide a space where creatives can meet and build connections with other cultural institutions with the hope of expanding the artistic practices in the country. The Nubuke Foundation also partners with the poetry group Ehalakasa, which often runs spoken-word performances in the many indoor and outdoor spaces within the structure, a monthly open mic called the Talk Party. If you are looking to get a glimpse inside the Ghanian creative industry this place is a must go.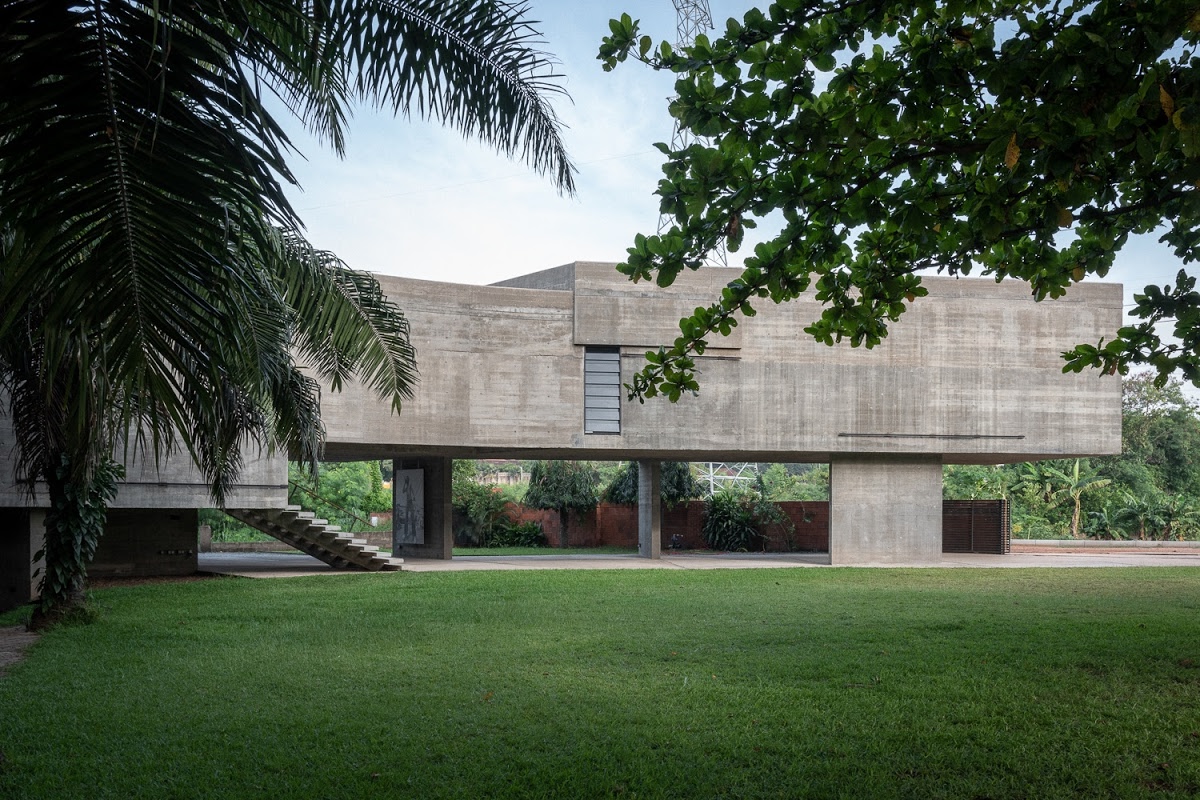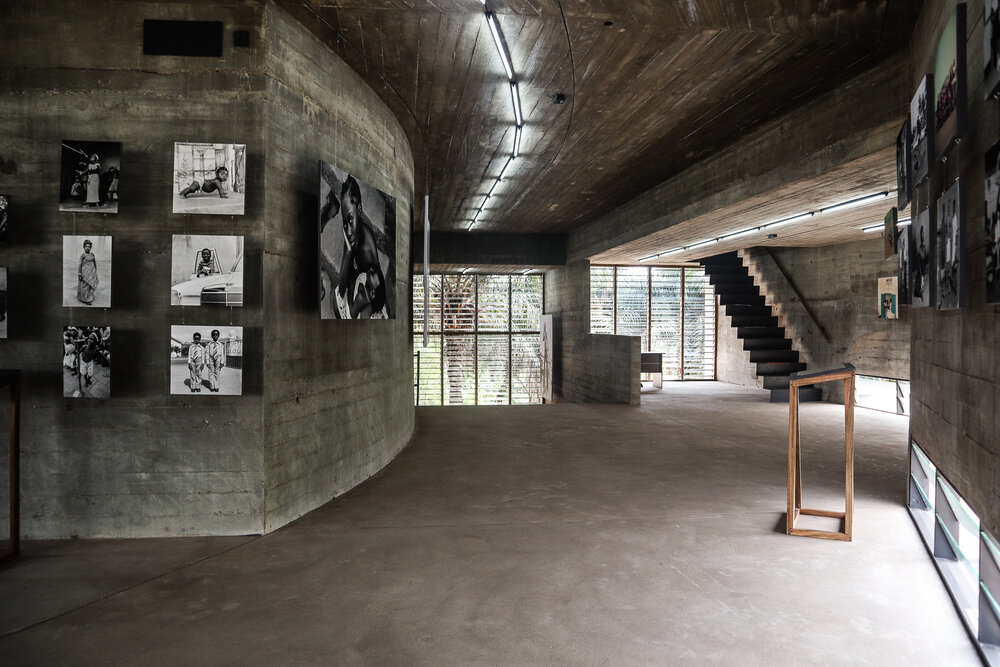 Before heading for brunch at Labadi Beach, stretching between the Teshie and the Osu neighbor of the city, the stop at the Artists' Alliance Gallery. The huge exhibition unfolding along three levels is one of the biggest art collections in Ghana. It hosts a wide range of sculptures, paintings, installations, and varied artifacts. Here among the others you will admire Benjamin Offei Nyarko's oniric paintings, which depict excerpts from everyday life, the enigmatic figures of Kofi Agorsor
@artistalliancegallery
, and the explosive artworks inspired by pointillism by Netty Acquah.

THE AWAY TO AFRICA NEWSLETTER
Join our newsletter to get exclusives on where we are on the continent, what we're up to, what happening locally & how you can join in all year round!
THE AWAY TO AFRICA NEWSLETTER
Join our newsletter to get exclusives on where we are on the continent, what we're up to, what happening locally& how you can join in all year round!
SWIPE TO VIEW ALL OUR EXPERIENCES
SWIPE TO VIEW ALL OUR EXPERIENCES