What to do in ghana in december
Visiting Ghana in December is One of The Best Times To Travel to Africa.
If you want to end the year dancing the night away, on the beach, with friends, experiencing some of the best music festivals in the world, Ghana is the place to be in December!
In December 2019, the African diaspora returned home to the continent, by way of Ghana, for the "Year of Return." Minus hiccups of the pandemic, since then Ghana is one of the hottest places on Earth to visit in December. 
Ghana in December is an ultimate party experience, arguably hosting some of the best events in the world. While celebrating the end of year in style, Ghana also offers top-class accommodations, amazing restaurants, and the opportunity to have a life-changing cultural immersion rich with history that's particularly eye-opening for the diaspora. 
Visit Ghana with Away to Africa for Afrochella & Our Art, Music & Culture Tour
View Itinerary
Not sure about Ghana? Take our quiz to see which African country you should visit!
Here's a list of some of the best events happening in Ghana in December, as well as a guide to noteworthy places to eat, places to stay and things to do while you're in Ghana.
Events You Do Not Want To Miss in Ghana Every December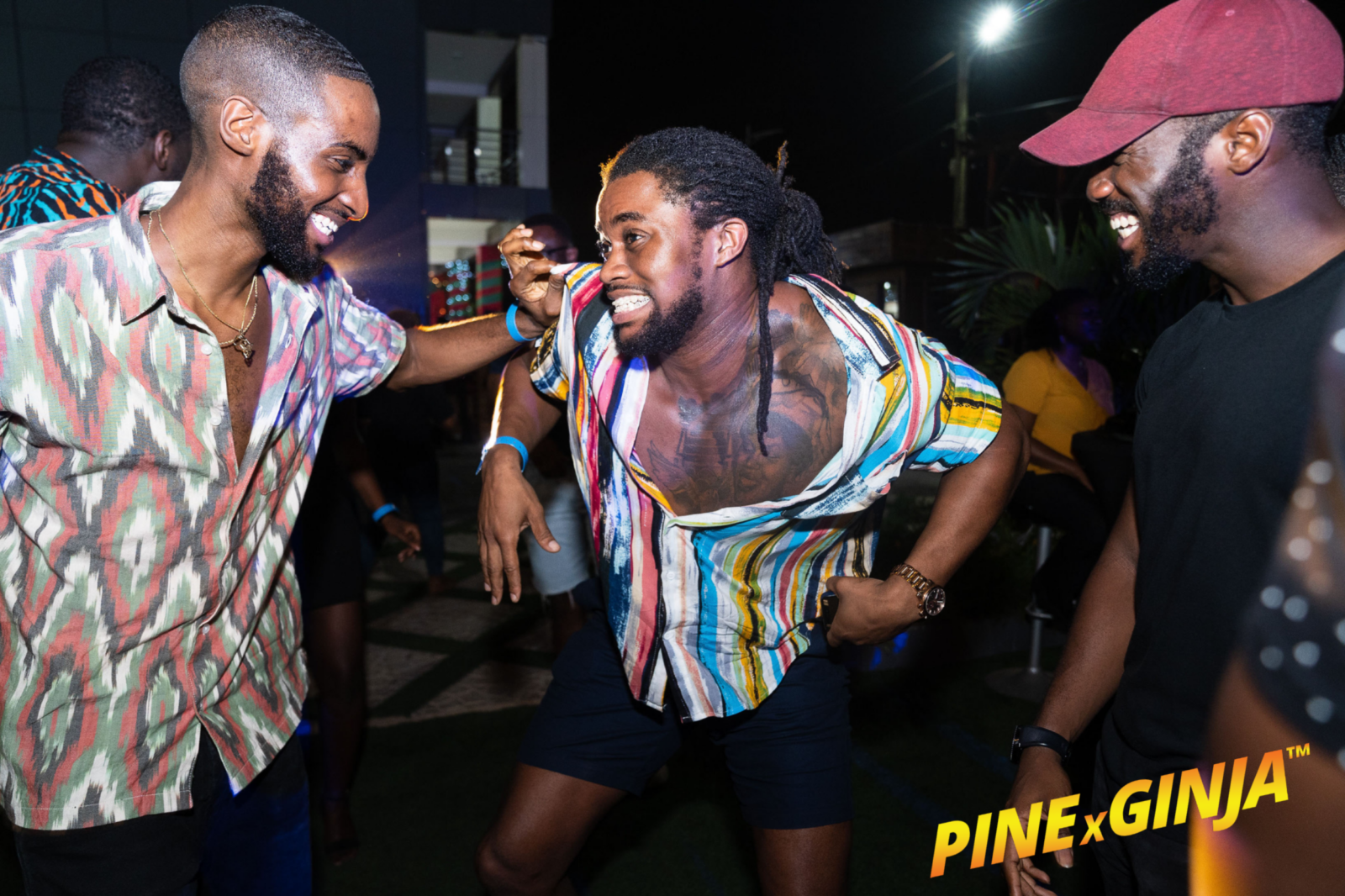 PineXGinja III
Date of Event: December 31, 2022
PineXGinja (Pine and Ginger) is the premiere festival melting together Ghanaian and Jamaican cultures. The tropical-themed event has become a fan favorite offering incomparable vibes and unique sets, highlighting the latest and greatest in dancehall and reggae in Ghana.
Boasting some of the greatest DJ talents in the world heralding from Jamaica, Ghana, and the UK, PineXGinja guarantees you're in great hands. Past talent has included Juls Baby, an incredible DJ, and producer for the likes of Mr. Eazi, DJ Franco – a 2nd generation Ghanaian from Jamaica bringing his culture back to his roots.
The party is on December 24th at Pearly Gate Gardens in East Legon, Accra Ghana.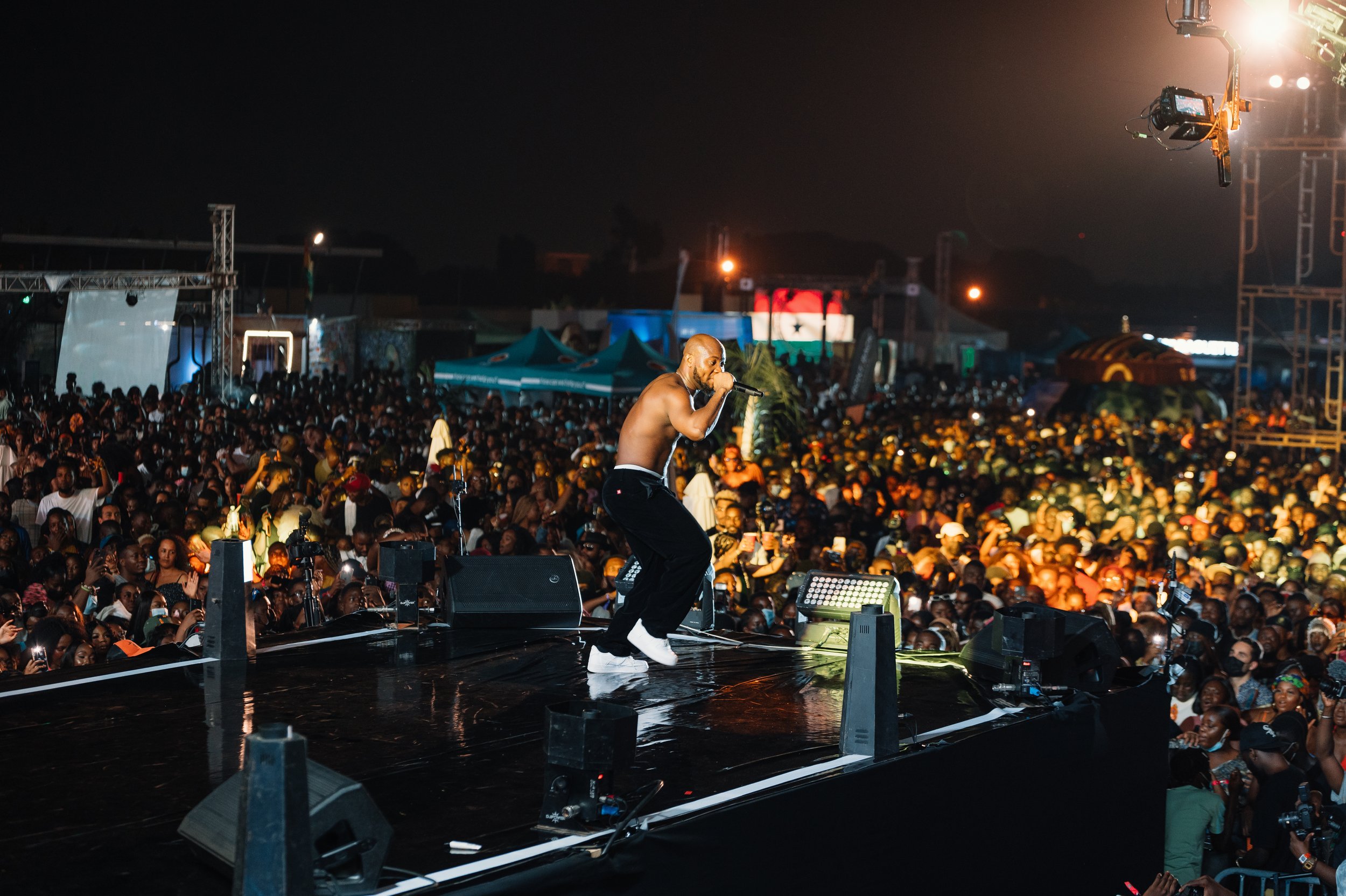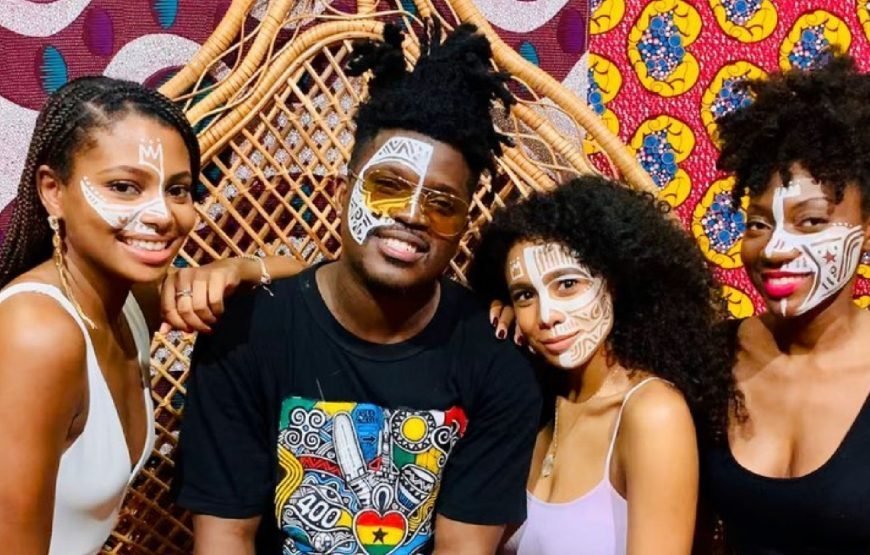 Afrochella
Date of Event: December 28-29, 2022
A play on 'Coachella' but far from an imitation, Afrochella is its own celebration. Every year this festival pulls world-class talent from around Africa and beyond her shores to put on a show stopping weekend of fantastic music among other events. 
Not limited to music, Afrochella is an incredible showcase of upcoming talent in a variety of fields, really putting Africa on the map. There are seminar talks highlighting issues and solutions in society and provoking revolutionary ideas addressing global concerns. According to their official press release, "Our high energy, crossover events welcome crowds from all over the world to celebrate African culture through art installations, modern & traditional fashion, authentic local cuisine, and through the universal language of music."
More than a festival, it's a movement. Another unique aspect of the festival is the emphasis on charity. In 2019, during their groundbreaking and name stamping festival-themed "Year of Return," 150 volunteers visited underprivileged communities per their Afrochella Feeds movement to "eradicate hunger in Ghana." In the short life span of the festival, they've fed over 500 families.
In 2021 Afrochella partnered with YouTube to highlight local talent and creativity while nurturing local youth aspiring towards careers in the music industry. We can expect more community-focused partnerships like this one in 2022. 
All of this is balanced with incredible talent. 2021's lineup included megastar Wizkid, Stonebwoy, Ayra Starr, Fireboy, a variety of talented DJs, and young up-and-coming talent making a name for themselves. 
Stay tuned for the lineup of performers for the 2022 event, as you plan your trip to this year's Afrochella, starting December 28th.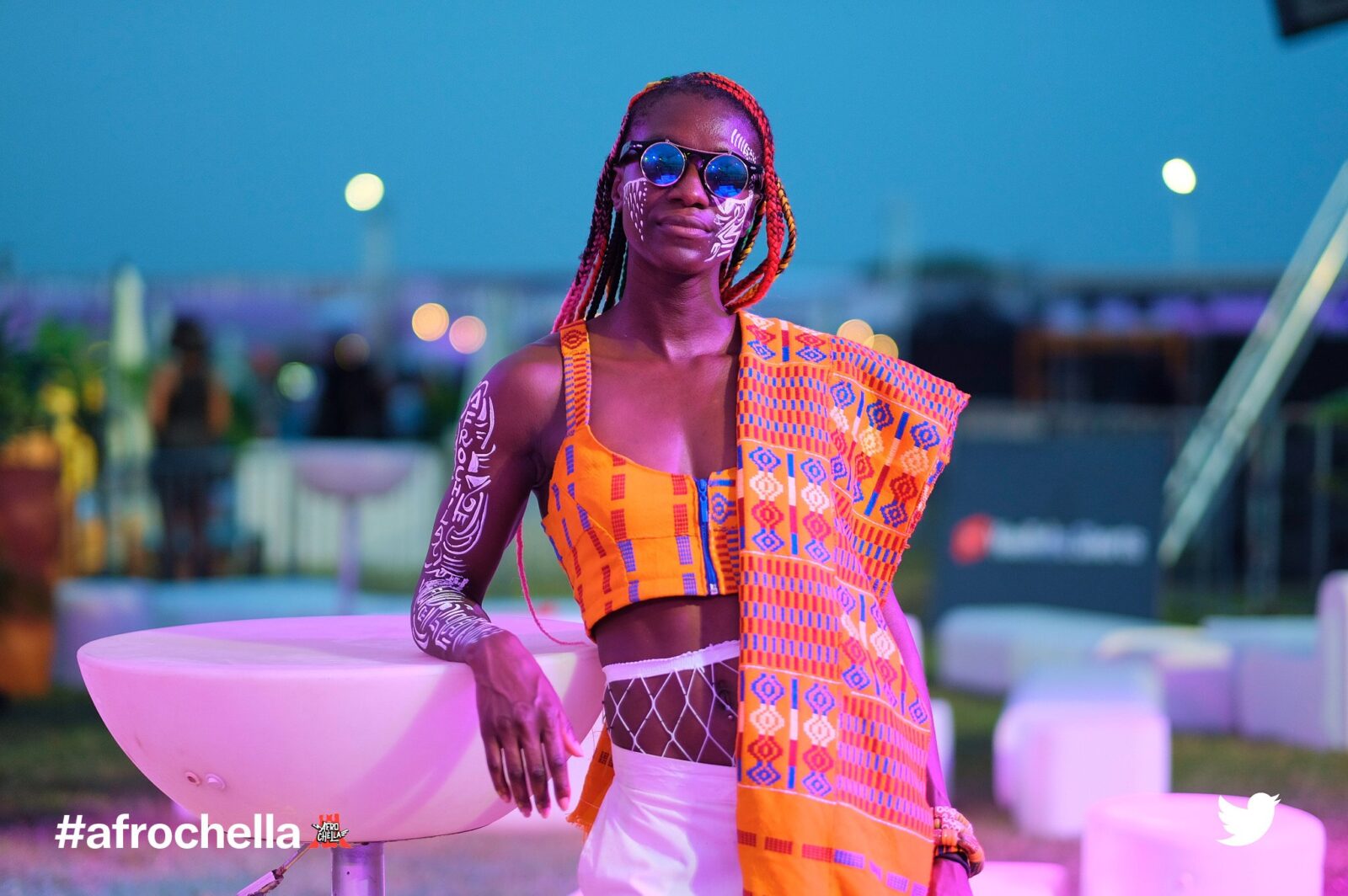 PVO x Afrochella NYE Party
Date of Event: December 31, 2022
Celebrate New Year's Eve like a VIP with Afrochella x PVO to bring you an unforgettable New Years Eve Party. Of course, in true form for NYE around the world, party goers dress to impress for a night of dancing and partying at Ghana's hottest parties for the year. You will enjoy diversity in dance, beats, refreshments, food and conversation. Stay tuned to Afrochella's website for more information on this highly anticipated event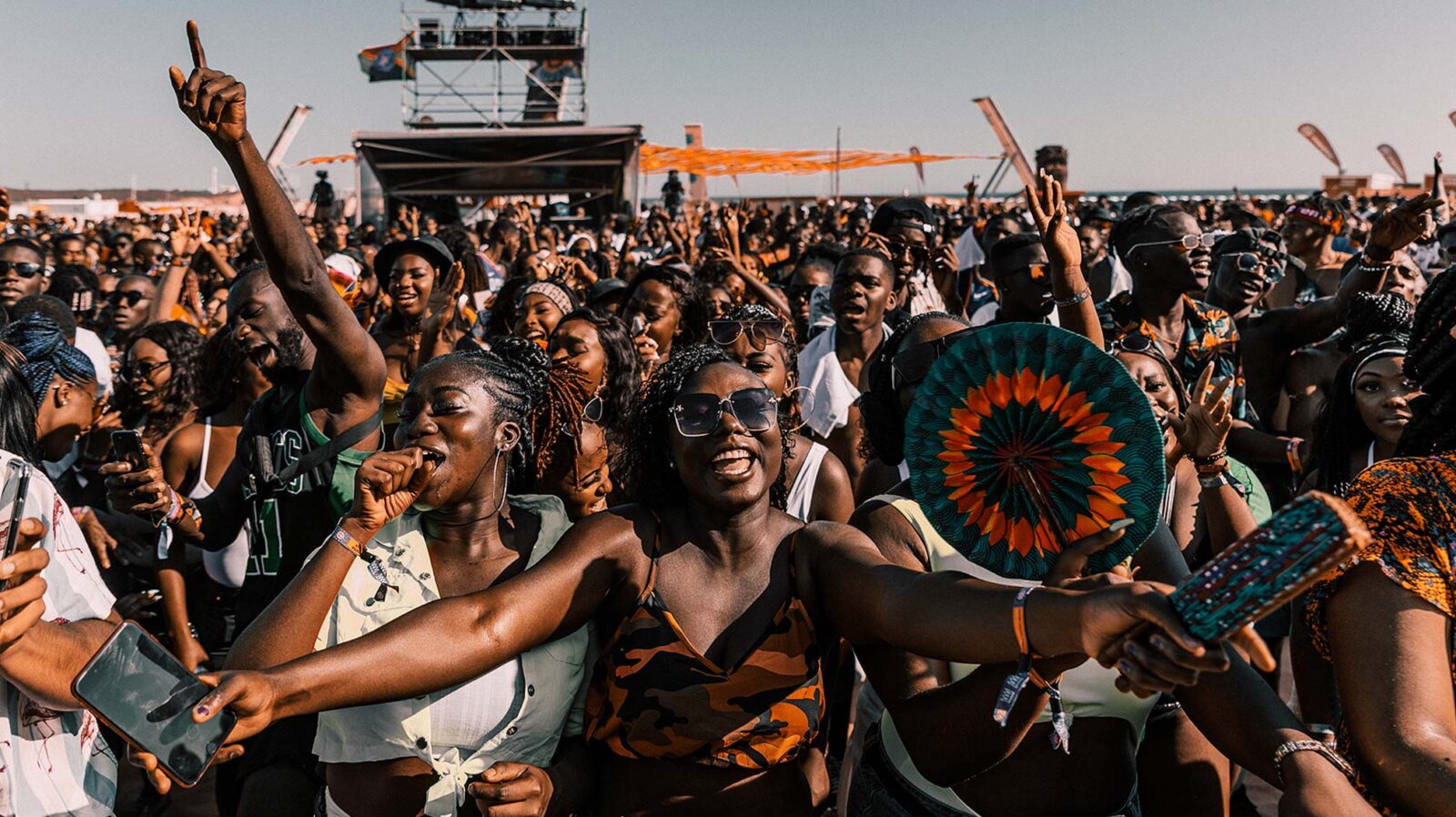 Afro Nation
Date of Event: December 29-30, 2022
Afro Nation is massive, and until this year was feared to be one of the casualties of the COVID-19 pandemic. Rumors of its demise were greatly exaggerated, as the festival returned to Portugal with an incredible line-up. Wizkid, Megan Thee Stallion, Beenie Man, C4 Pedro, Dadju, and Diamond Platnumz, were just a handful of the star-studded roster that entertained thousands across the three-day weekend.
Now Afro Nation is going home. 
Afro Nation Ghana takes place December 29th and 30th, 2022 at Marine Drive, Black Star Square, Accra, and they're pulling out all the stops. The same stage from Portugal is being flown in, as the festival doubles as an initiative to train a local crew with the long-term goal of transitioning the Ghanian edition to a fully local onset-crew by 2025.
In a mission statement, the organizers spoke about their vision for the festival and why they consider Afrobeats to be more than a genre of music. "We started Afro Nation to give a global platform to the artists that we love. After just four shows, we have seen over 150 live performances in front of over 100 000 people across three different continents – Africa, Europe, and America. Afrobeats is a special genre, not only does it unite the diaspora but it connects nations in a truly unique way. Our commitment to Afrobeats exists beyond the Afro Nation festival."
If you're wondering how much the tickets are for Afro Nation, or who is on the lineup, you can register on the festival's website to receive that information as soon as it's available. Make sure to register… Afro Nation Ghana is something you definitely do not want to miss.
Annual All-White Party
Date of Event: January 1, 2022
The All-White Party is the culmination of an incredible party month and the perfect way to ring in the new year. Spearheaded by the Akwaaba Group, this now classic event promises incredible production value, world-class DJs bouncing effortlessly from hip hop to dancehall to afrobeats, open bars, and performers.
The Akwaaba brand is a mark of quality. The group hosts events throughout the year in Ghana and the UK with their work abroad drawing praise from party-goers and local government, alike.
This year's All-White Party will be held on New Year's Day at the Pitch Lounge in Accra.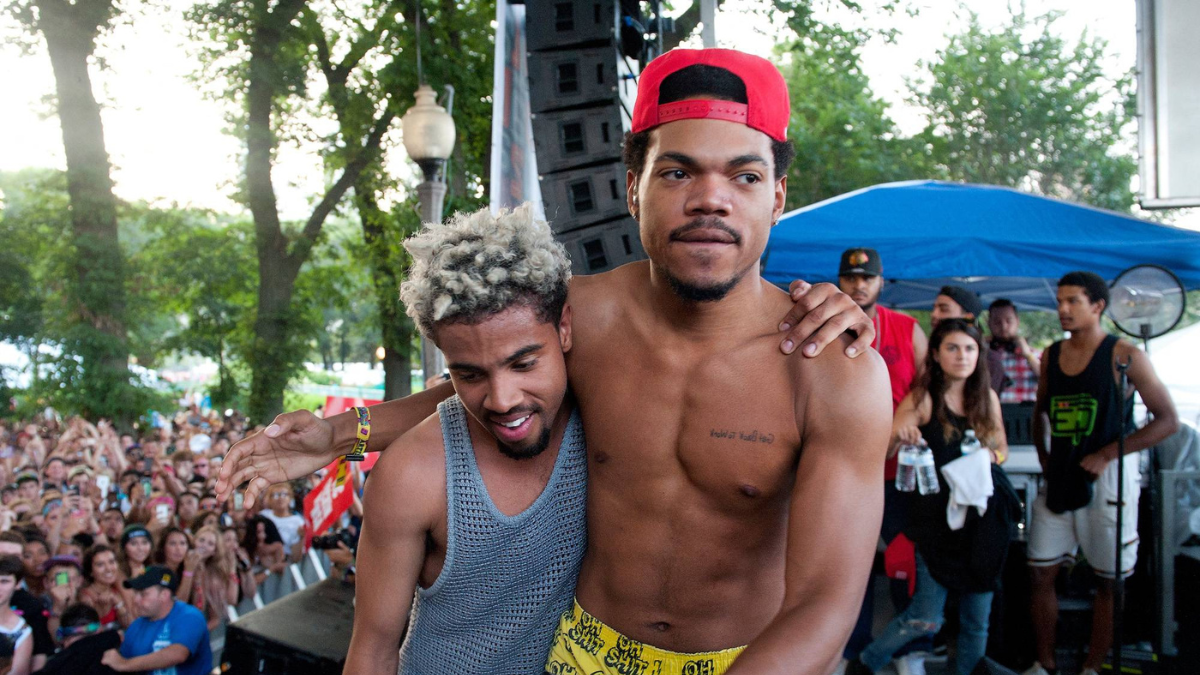 Black Star Line Festival
Date of Event: January 6, 2022
To hear rap megastar Chance The Rapper tell it, the Black Star Line Festival seemed inevitable. He made the trip to Ghana at the beginning of the year at the behest of fellow Chicago rapper and friend, Vic Mensa, and was inspired by the culture, the history, and the active connections fostered between Ghana and the African diaspora.
The festival is the brainchild of the two lifelong friends, aimed at creating a global moment for Black people everywhere – gathering us and bringing us closer to our roots in a similar way to what Marcus Garvey attempted with his eponymous Black Star Line ocean liners. 
A great way to end the year in Ghana and ring in the new year, the festival will take place on January 6, 2023. The event will be held at the Black Star Square, a monument of great importance to Black people around the world, as it was established in the wake of Ghanian independence from the United Kingdom in 1957, becoming the first Sub-Saharan African country to become independent.
In a statement shared with the public by Chance, "When Vic and I started our careers and started touring, we did shows all over the US. Eventually, we started touring in Europe, we did shows in Asia, South America, and Central America, but we never had a chance to play our music for the people who support us the most." The festival will of course have music, but also feature food from around the continent and other events.
It's set right after Afrochella, so you can turn your weekend into an entire party week in Ghana.
Hotels & Where To Stay in Ghana in December
When you're taking a break from partying in Ghana in December, you're going to need somewhere to rest your head. Luckily, there are options for every budget and lifestyle.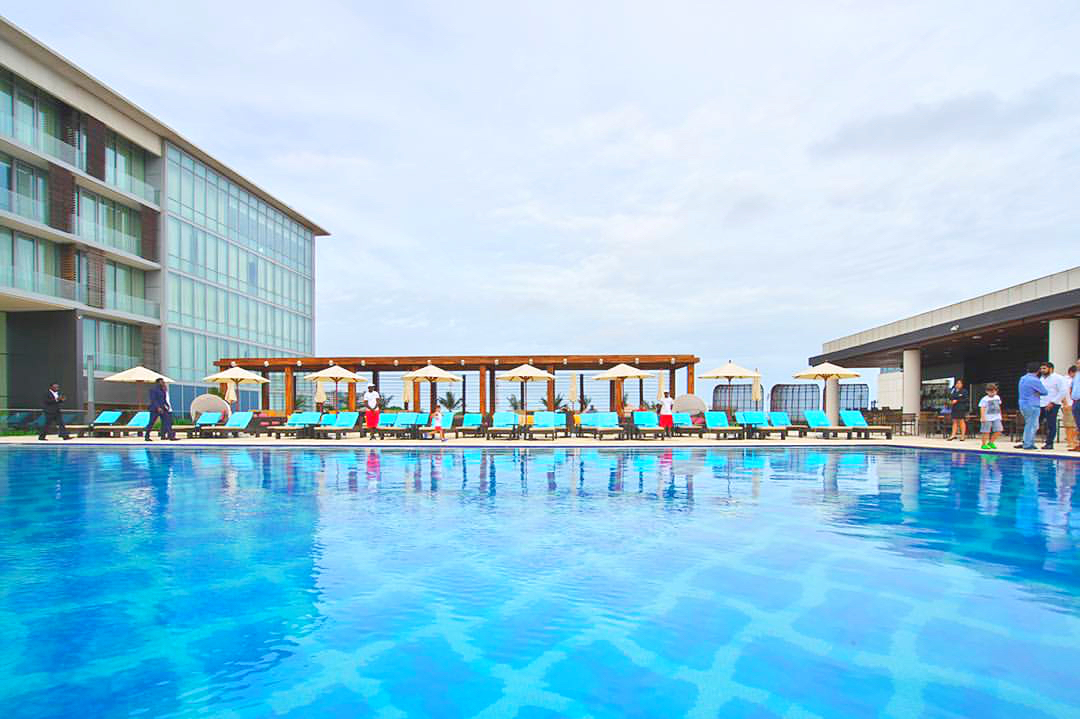 The Kempinski Hotel Gold Coast City
The most expensive option, but well worth it, and a local attraction in itself. The only 5-star luxury hotel in all of Accra, with beautiful modern suites that overlook the city. It's prime real estate located in the downtown business district. From there, it's a short cab ride to the Accra Art Centre or the National Theatre.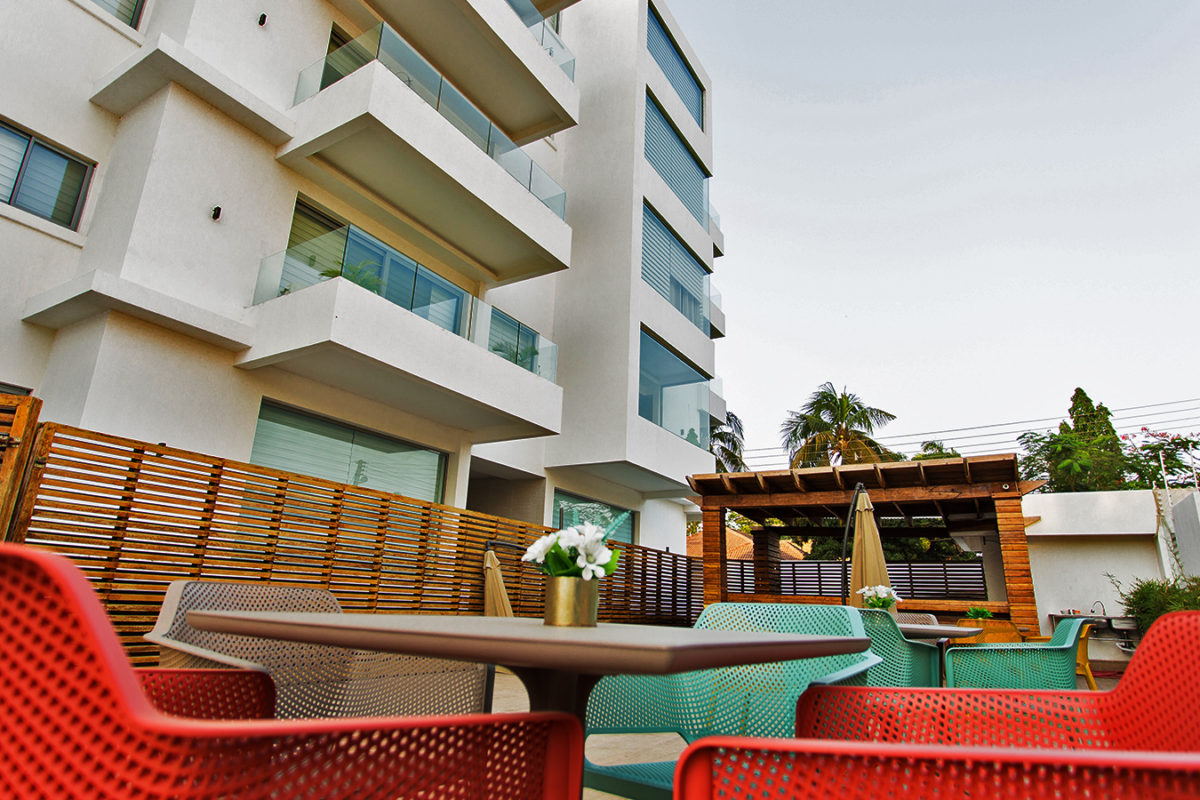 Accra Luxury Apartments
For a more affordable option, Accra Luxury Apartments has you covered across its four locations. Facilitating stays up until a month, and rooms are regularly discounted to under 100 USD.
There's no skimping on the experience either. Combining the premium allure of a hotel's facilities, with the spacious and comfortable living conditions of a top-end apartment, you get the best of both worlds whether you're in Ghana for a week or an entire month.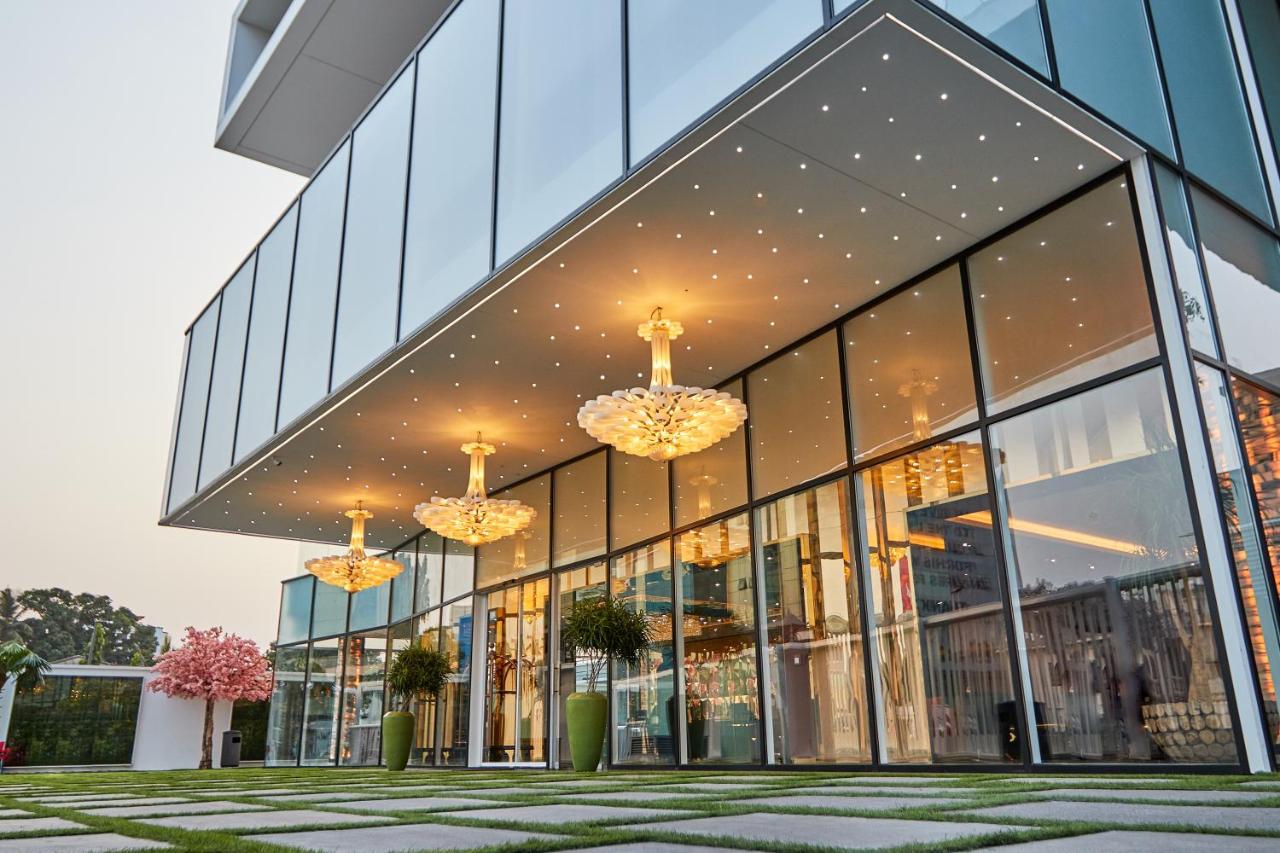 Number One Oxford
Located in the up-and-coming Osu neighborhood, Number One Oxford Street promises unparalleled luxury with flexible pricing. Ideally situated within the bustling financial district, visitors are treated to incomparable views of the ocean and the city line while being a stone's throw from many of Accra's tourist offerings.
A modern offering, Number One Oxford offers everything from children's activities, gyms, transportation to and from the airport, and soundproof rooms, in addition to all the amenities you'd expect from a world-class hotel.
Things To Do in Ghana Year Round
If you love Ghana in December at night, wait until you see it in the morning. Ghana is rich in culture, and the government has done fantastic work in showcasing that culture in accessible ways.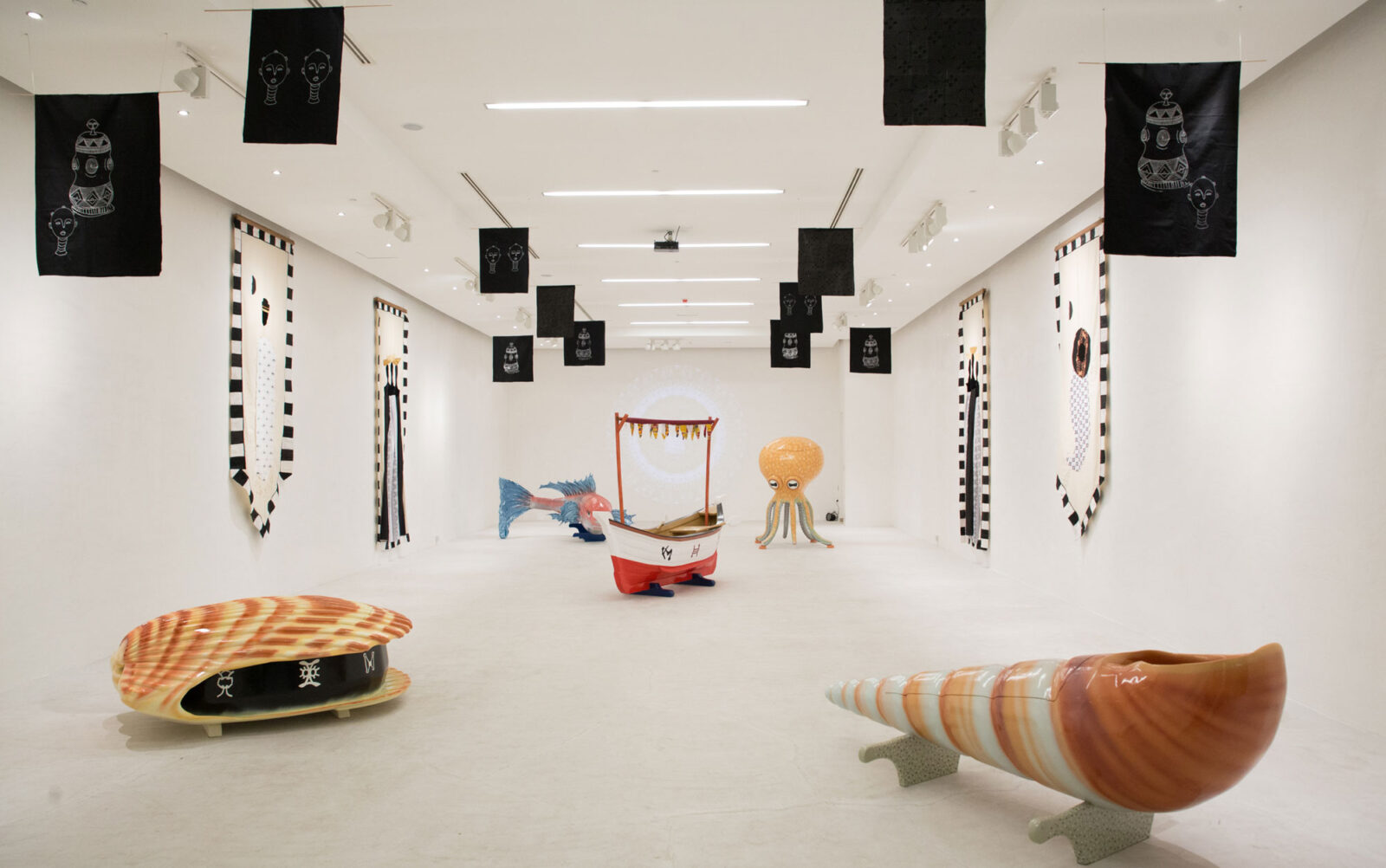 The National Museum
Established in 1957, after Ghana's independence from England, the National Museum of Ghana is the oldest and largest of six museums in the country. A visit to the museum is a journey through all of history. The exhibits are varied with the oldest dating back to the Stone Age. From there you can experience a condensed timeline of the country, detailing the dress, art, and music as it evolved.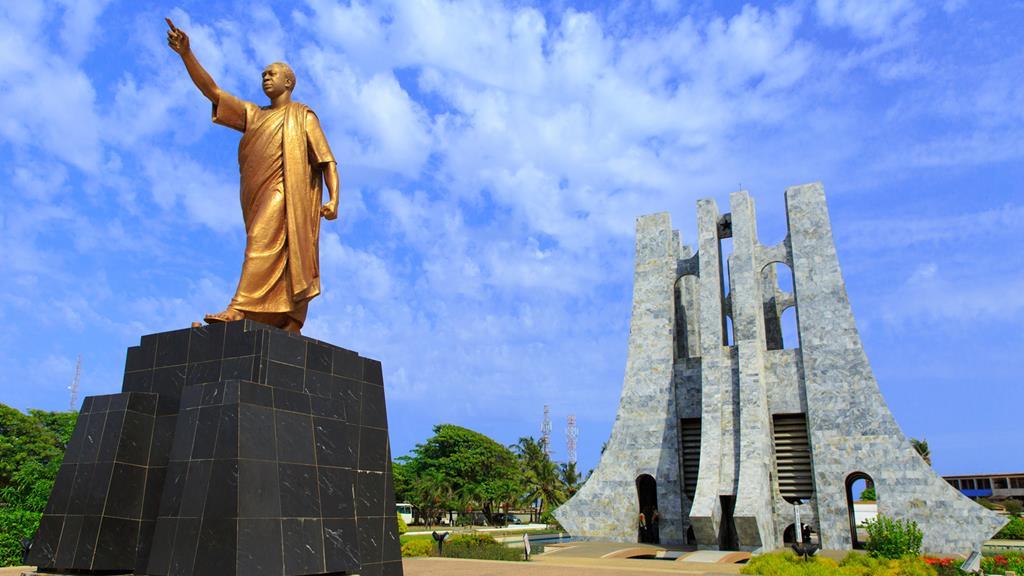 Kwame Nkrumah Memorial Park and Mausoleum
Part park, part museum, the Kwame Nkrumah Memorial Park is attributed to Ghana's first president, and one of the great humanists and Africanists in world history, Dr. Kwame Nkrumah. The mausoleum, designed by Ghanian architect Don Arthur, holds the final resting place of Ghana's first president and his wife Fathia Nkrumah. It's designed to resemble a sword plunged into the earth, which is a symbol piece among the Akan people, a native Ghanian ethnicity.
The marble floors in the mausoleum reflect the light coming from the purposefully designed skylight, illuminating the late president's grave at the right time. Coupled with the vibrancy of nature, and the water around the Park, the entire building is a tribute to Nkrumah — even in death, his inspiration and guidance live on in the land and the people.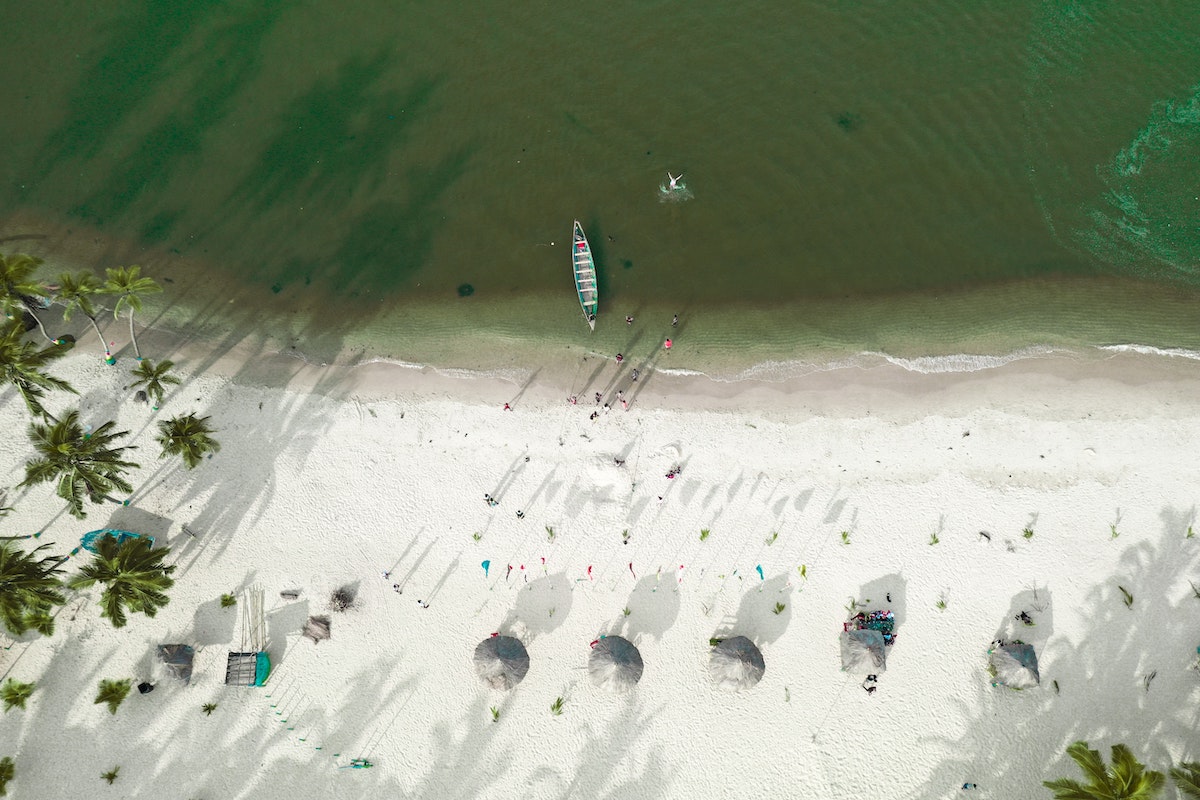 Labadi Beach
Who says you need to leave the city to go to the beach? Labadi Beach, also known as La Pleasure Beach, can be found in the suburbs of Labadi in Accra. By far the most popular beach in Ghana, and yet it's kept immaculately clean. The pristine white shore is dotted with coconut palms creating a truly picturesque setting.
Many bars and street food vendors line the beach offering a variety of local offerings including kebabs, tilapia, Jollof, and locally brewed alcohol. If you're staying at one of the beachfront hotels, admission is free, else it's 2.30 USD per person.
Things To Do in Ghana Year Round
Food in Ghana is simply delicious, and if you're coming from the diaspora, you'll definitely notice some connections with your traditional fare. If you're in Ghana in December, be sure to check out these tasty spots that are not only good on the taste buds, but also great dining experiences too.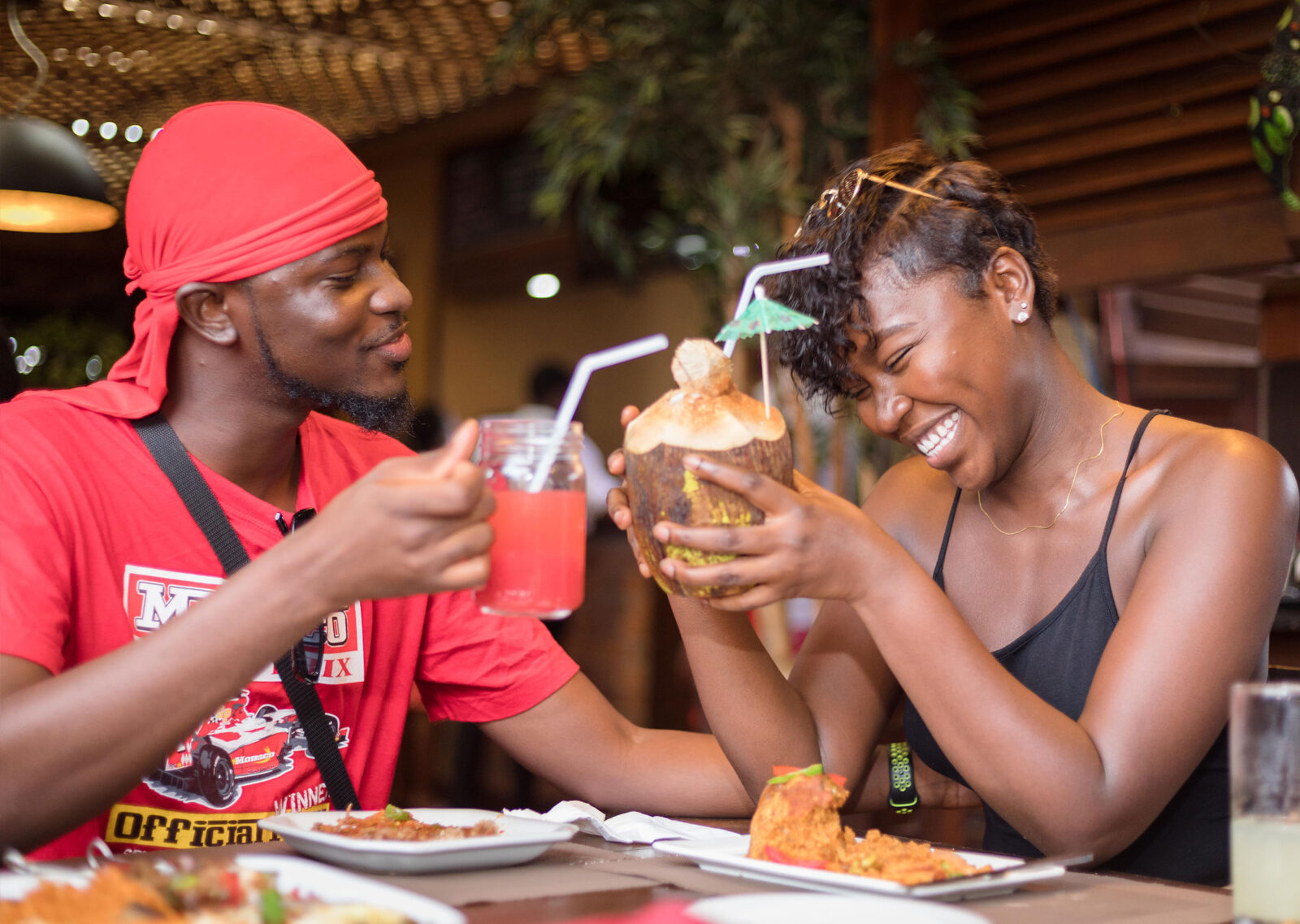 Buka
Every foodie needs to make a stop at Buka. The almost 20-year-old local restaurant in Ghana combines traditional recipes with premium ingredients, all while keeping its prices affordable for the working-class Ghanaian. We're talking real Ghanian food here, everything from fish stew, and gari fotor to peppered snails and gizzards. The restaurant has grown in size since its humble beginnings and can comfortably seat over 100 people, but don't rely on that capacity to bail you out of making a reservation. Buka is no hidden gem, it's the pearl of the town.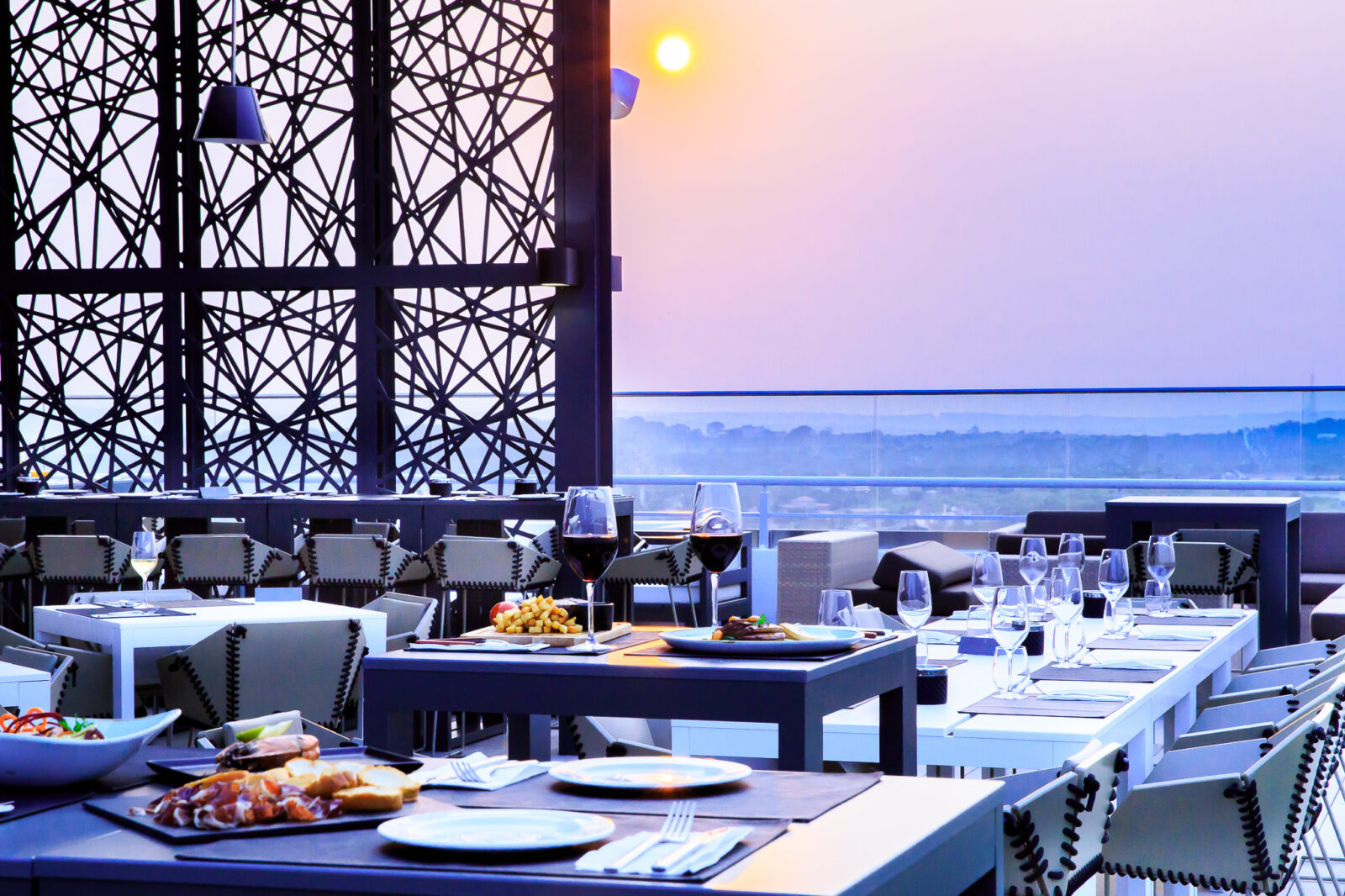 Skybar 25
Skybar 25 is at the top of most Ghana restaurant guides and for good reason. It's all in the name; the luxurious rooftop restaurant has 360 views of the city of Accra, as it sits at the top of the Alto Tower, the tallest building in all of West Africa. It's an breathtaking view, and the food is great too. Skybar 25 offers a gourmet spin on local favorites in addition to familiar international cuisine.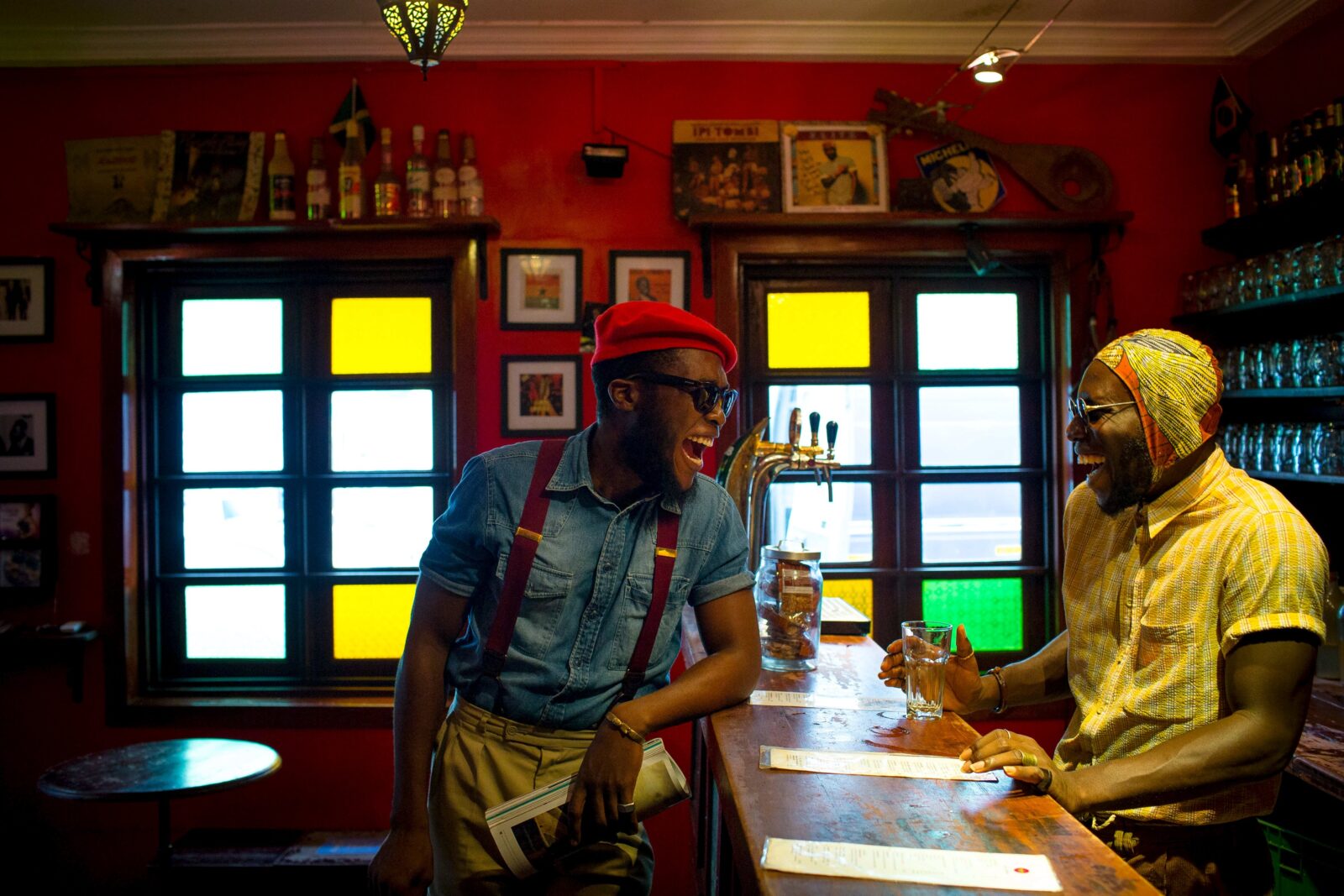 Republic Bar
Republic Bar is styled as "more than a bar", and it's easy to see why. Republic Bar is the ultimate restaurant and bar with a mission. The specialty bar aims to play its role in celebrating both indigenous and diasporic Ghanian culture. To that effect, the mouthwatering food is partnered with incredible live performances from local artists who are both established and looking to make a name for themselves. Be sure to try their famous hibiscus drink while you're there!
Trust us, Ghana is the place to be in December! This December visit Ghana with us at Away to Africa for our Afrochella | Art . Music . Culture tour.
We hope you get the much-needed mental and physical break you've been longing for at an amazing wellness retreat in Africa. You can always join us at Away to Africa for our perfectly curated wellness retreats in Africa – our upcoming Goddess Tour in Kenya and Tanzania, and our Saffron, Wine & Thalasso Tour of Morocco.
Why Our Goddess Tour?
Explore two island nations & share in restorative sisterhood
VIEW ITINERARY
Why Morocco?
The spicier side of self care is the secret to life in Morocco.
VIEW ITINERARY
THE AWAY TO AFRICA NEWSLETTER
Join our newsletter to get exclusives on where we are on the continent, what we're up to, what happening locally & how you can join in all year round!
THE AWAY TO AFRICA NEWSLETTER
Join our newsletter to get exclusives on where we are on the continent, what we're up to, what happening locally& how you can join in all year round!
SWIPE TO VIEW ALL OUR EXPERIENCES
SWIPE TO VIEW ALL OUR EXPERIENCES