SOUTH AFRICA TRIP DESCRIPTION
Meet us in the Mother City of Cape Town, South Africa for the beginning of this tour which includes exploring Cape Town and Johannesburg just in time for New Years 2018.Cape Town is hands down one of our favorite cities in the world to travel to.With backdrops of mountains and oceans, join Away to Africa as we take in breathtaking views from the top of Table Mountain, eat a traditional South African lunch and bicycle through Langa Township, take a boat ride to learn the stories of Nelson Mandela at Robben Island, and travel to Stellenbosch to savor a few glasses ofwine while watching the sunset.
Looking for New Year's plans? Away to Africa is looking forward to ringing in the New Year in Johannesburg, South Africa on Constitution Hill for AfroPunk festivities. In addition to attending AfroPunk, you will definitely enjoy voyaging through Johannesburg as we travel to a Safari to view the Big 5, learn of the apartheid regime and Africa's Freedom Fighters at the Apartheid Museum, view the city over dinner and drinks at a rooftop lounge, and have and relax with some of our South African friends and family as we have lunch at Neighbourgoods Market in the city.Wrap up the week as we enjoy the sounds of artistes from all around the world while ringing in the New Year of 2019.
ring in 2019 in South Africa
Day 1 | Namkelekili Mzantsi (Welcome to South Afrika!)
Welcome to the Mother City of Cape Town; South Africa!After landing at Cape Town International Airport, your private Away to Africa driver will transport you to your beautiful lodging overlooking South Africa's mountains.
You will have the option to unwind and take in South Africa's fresh air and enjoy a nice glass of wine with a homemade South African meal.
MEALS | Dinner Included ACCOMMODATIONS | Single Room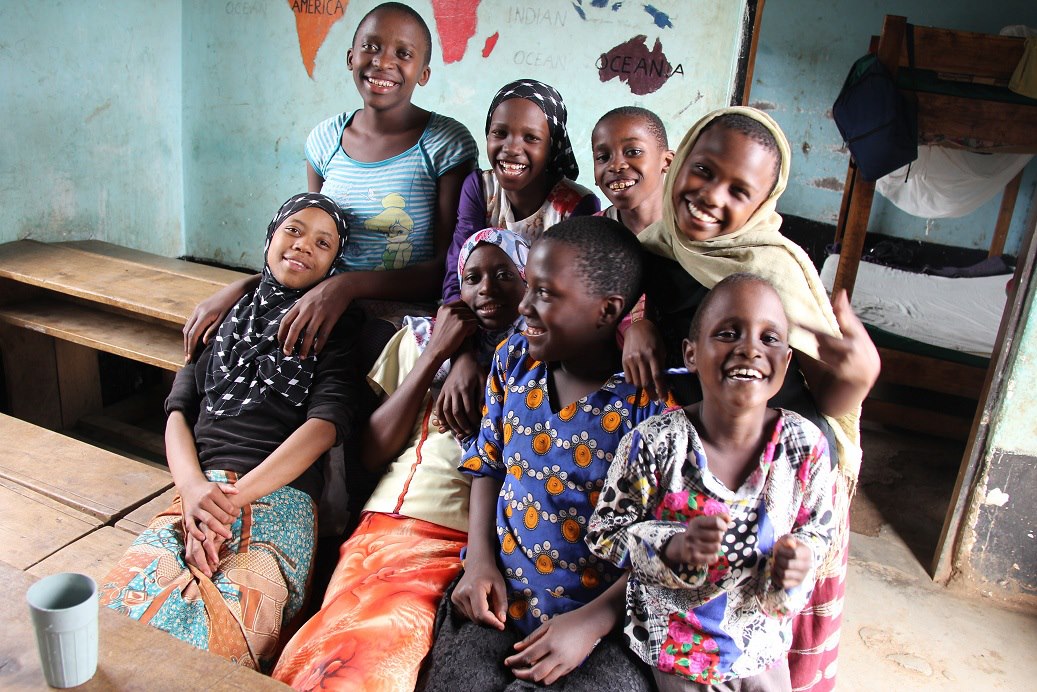 Day 2 | Cape Town's Freedom Fighters & Community Outreach
Join us for an early sunrise and breakfast. Today you will spend your day on a cultural excursion visiting Robben Island, the jail where Nelson Mandela was once held as prisoner and Robert Sobukwe Memorial.
After breakfast you will meet Away to Africa's extended family. We will take a quick train ride into the town of Langa and then go on a bicycle tour throughout Langa Township. We will enjoy a heartwarming meal while listening to music and the history of Langa. Afterwards, you will have the opportunity to spend a couple of hours in the afternoon volunteering in the community of Cape Town through our affiliate community outreach program.
MEALS | Breakfast & Lunch Included ACCOMMODATIONS | Single Room
Day 3 | Table Mountain & Wine Vineyards
Get ready to embark on an unforgettable adventure as we take a cable car up one of the oldest mountains in the world, Table Mountain. You will have the option of taking a brief tour on the top of the mountain or take time to yourself to enjoy the view. Don't forget we will have a personal tour guide who will take pictures of you and the views throughout your entire journey so feel free to get lost in the view!
Relax, dine, and sip on South Africa's wine of your choice as we tour two of South Africa's wine vineyards before we head back to Cape Town for dinner.
MEALS | Breakfast Included ACCOMMODATIONS | Single Room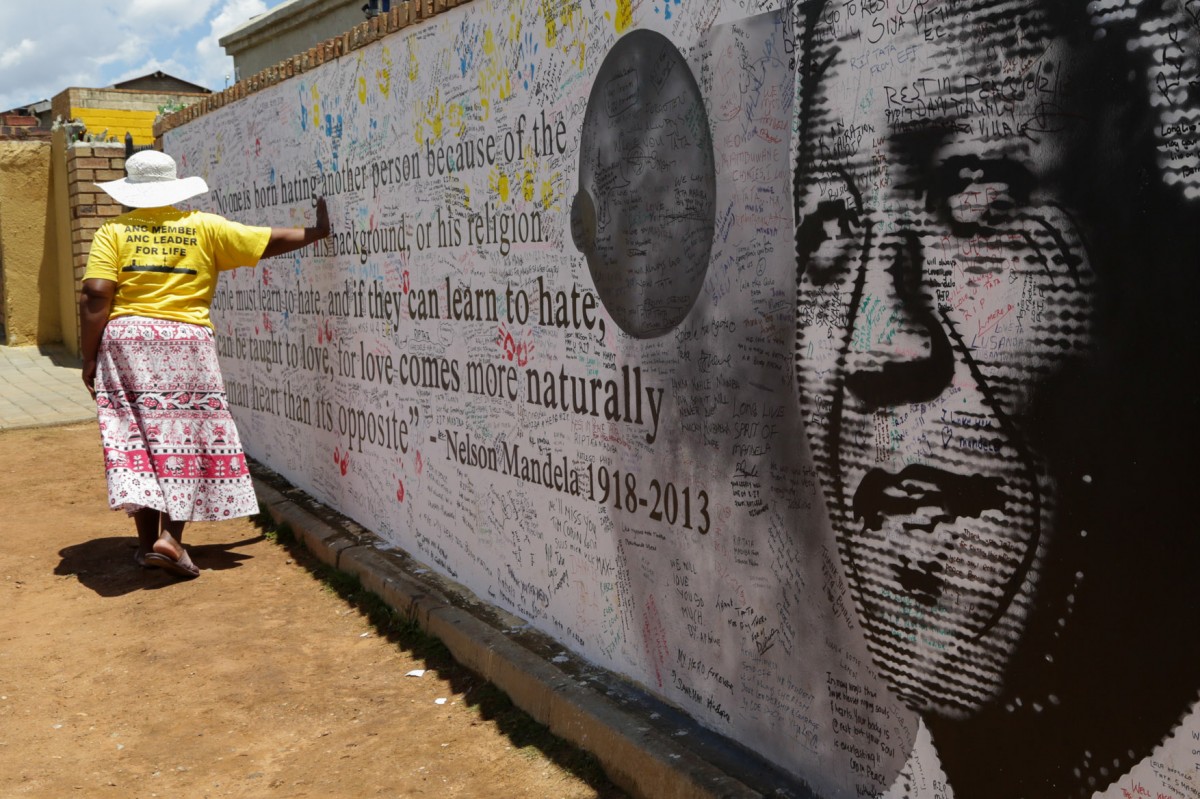 Day 4 | Revolution in Johannesburg
Enjoy a breakfast this morning and afterwards we will take an early flight to Johannesburg and prepare for a day in the heart of Jo'burg, Soweto. We will learn about the history of Apartheid at the Apartheid Museum and then head to Soweto to explore Hector Pieterson Museum and Nelson Mandela's home.
Afterwards, you will have the option to join us at Ragga Reggae nights to enjoy some authentic Reggae music in Africa!
MEALS | All Meals Included ACCOMMODATIONS | Single Room
Day 5 | Safari at Pilanesberg National Park
Today we will take a drive to one of South Africa's most fascinating game reserves, Pilanesberg National Park. With mountains standing in the backdrop, you will enjoy a day of viewing Africa's Big 5: Lions, Leopards, Rhinos, Elephants and Buffalos. You will also experience hundreds of other mammals who make their home in Pilanesberg National Park such as vultures, eagles, and storks.
MEALS | All Meals Included ACCOMMODATIONS | Single Room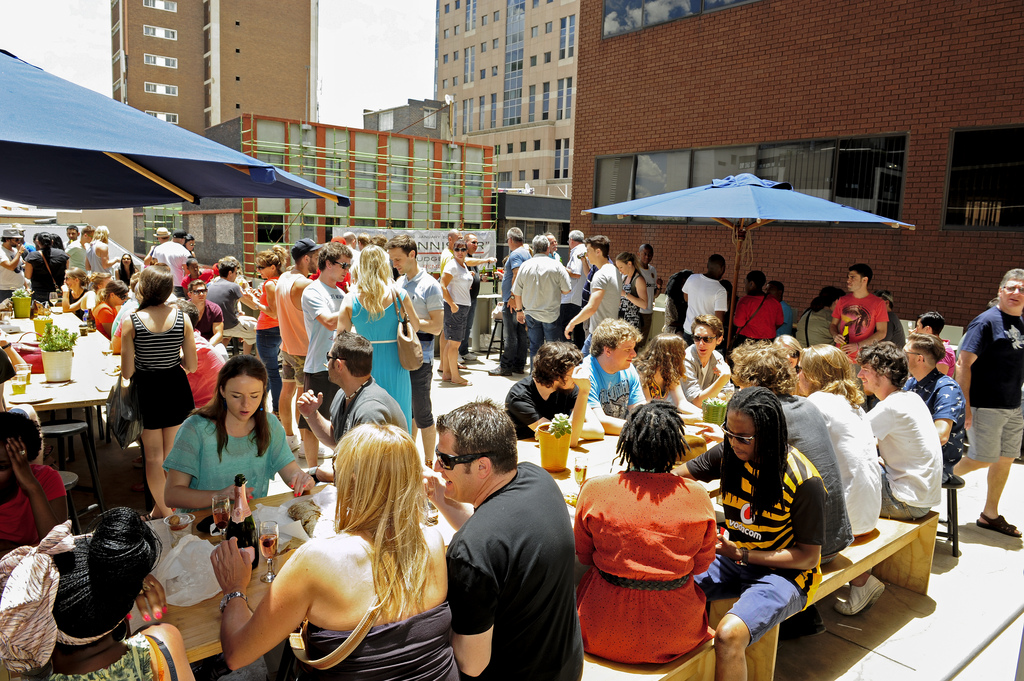 Day 6 | Neighbourgoods Market and Day 1 at AfroPunk
Take your time relaxing before we head to brunch at Neighbourgoods Market, Jo'burg's infamous food market with a selection of food from around the world. Have a glass of wine while enjoying the sounds of melodic live music performed by local South African bands before we spend time with Soweto Beat Street African Dancers. After taking some time to yourself, prepare for the first night out on town at AfroPunk Johannesburg. With headliners such as Solange and Anderson .Paak, you know you are in for a sweet musical selection!
MEALS | All Meals Included ACCOMMODATIONS | Single Room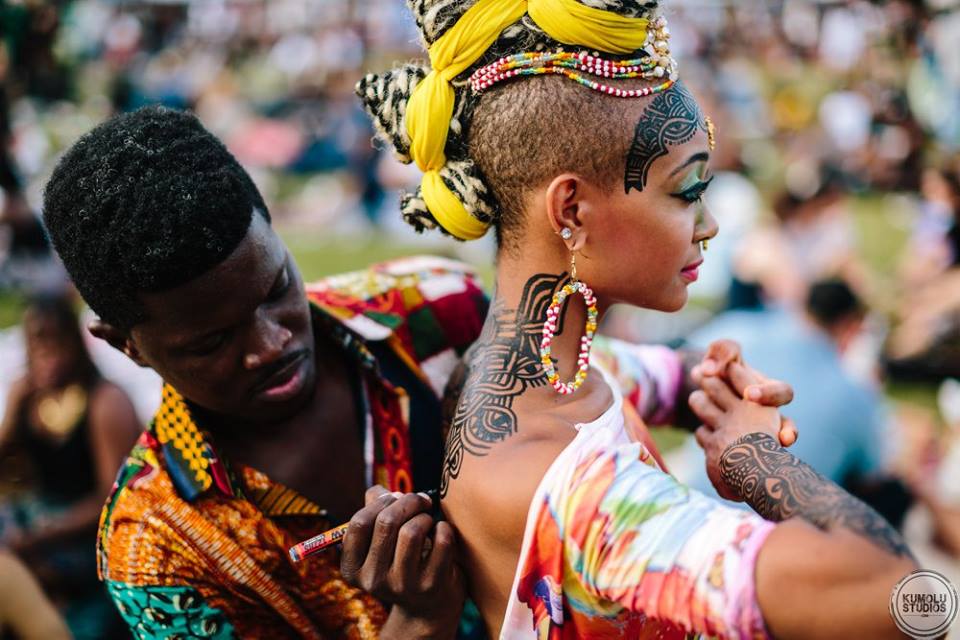 Day 7 | New Years on Constitution Hill at AfroPunk
This morning you will have the option to take some time to yourself, attend yoga or church, create a vision board for the New Year or enjoy time with other travellers as we reflect on the Blessings of 2017. Away to Africa will host a catered brunch with our extended South African family before bringing in the New Year of 2018 at AfroPunk on Constitutional Hill.
MEALS | All Meals Included ACCOMMODATIONS | Single Room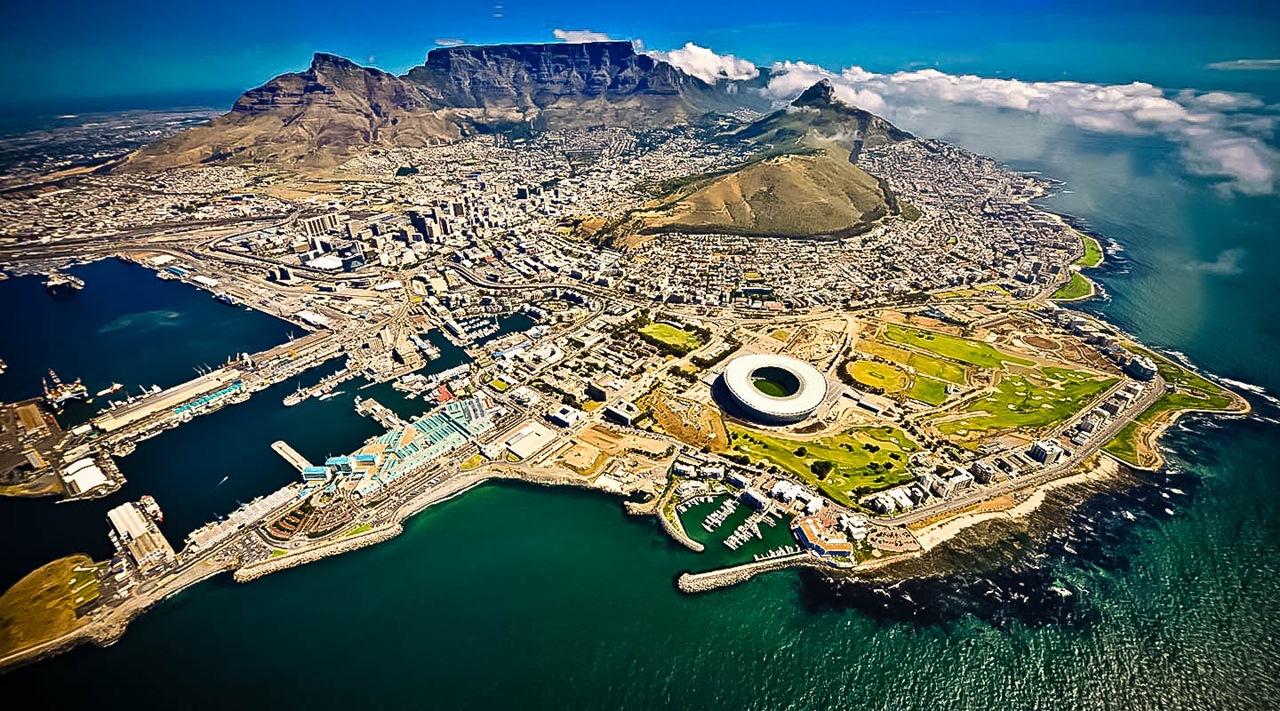 Day 8 | Depart Mama Afrika
Take time and reflect on your visit to Mama Afrika while enjoying breakfast. Afterwards we will head to the airport for your departure home.
MEALS | Breakfast Included
SOUTH AFRICA TOUR PRICING
Pricing Options
$3,500.00/px
SINGLE OCCUPANCY
$3,100.00/px
DOUBLE OCCUPANCY
6 CITIES | 6 NIGHTS | 7 DAYS
DECEMBER 25, 2018 - JANUARY 1, 2019
*pricing and exchange rate are contingent on purchase timing.
AWAY TO AFRICA PAYMENT PLANS
SOUTH AFRICA VISA INFORMATION
All American, Canadian, British and Jamaican passport holders who possess a valid, up to date Passport which does not expire within the six (6) months from date of travel, can enter South Africa without a Visa.
Required Vaccinations: Yellow Fever Vaccination is required to enter into Zanzibar (Tanzania).
VISA INFORMATION
TRIP INCLUSIONS
Our tour to South Africa includes enjoying diverse cultural expeditions throughout South Africa based on single occupancy ensuite for all lodging.
Roundtrip tickets from Johannesburg to Cape Town*
All Lodging Accommodations
All Meals in Johannesburg. All Breakfast in Cape Town, Christmas Dinner, and Lunch in Langa Township Tour.Alcohol is Excluded.
An Away to Africa Tour Representative that travels with you 100% of the time on the ground during the duration of the tour
Entry Fees into all Excursions (Table Mountain, Robben Island, Wine Vineyard Tour, Safari, a Township Tour on bikes, Apartheid Museum, Nelson Mandela Museum, Hector Pieterson Museum, AfroPunk and all lounges we attend as a group)
All Transportation Costs which includes Personal Driver and Airport Pickup & Drop-off
Phone Chip (Option to Rent Local Cell Phone)
*Pricing is contingent on the time which tickets are purchased.
TRIP EXCLUSIONS
International flights
Incidental and personal expenses which includes but is not limited to: taxi rides outside of tours, personal telephone calls on hotel phones, hotel room charges, laundry, souvenirs, etc.
Lunch & Dinner on Cape Town Tour with exception of Township lunch mentioned above.
Alcoholic Drinks
*Contact Us to Assist with THE Purchase of International FlightS.
Additional Information
Country Description
South Africa is one of the most beautiful countries in the world as it is nestled on the southern most tip of Africa, perfect for unforgettable sunrises on the ocean overlooking mountains and terrains. Get ready to change your perspective on life as we travel to the top of Table Mountain and also to the heart of the Soweto Uprising, home to Nelson Mandela, Desmond Tutu and the Hector Pieterson Museum. Your trip to South Africa would not be complete without a trip to the Zulu nations where we will prepare food, dine and talk with Zulu natives.
Community Outreach Programme
Away to Africa is proud to incorporate our Community Outreach Programs into the itinerary for each country.When traveling to Africa many people always think of what they are looking to take away from their visit to the continent and Away to Africa would like for each of our guests to consider what they can contribute to Africa as well.
more info!
Travel Tips & Essentials
There's a few items we suggest you bring with you on an Away to Africa tour. Likewise these suggestions will most likely assist you in your planning process. They vary from country to country so please make note depending on which tour you have chosen.
What to pack & more