The riches of Morocco
Written by Kim C.
I was petrified yet serene as the sandy rain beat against my arms and neck. There's nothing more awe-inspiring than being caught in a freak sandstorm. The wind and water raged around us as the sand was swept up and the dunes came alive. Our patient guide hollered at the camels in our caravan and pulled them along. The camel beneath me was steady and strong – used to this weather and completely unfazed by the elements. I, on the other hand, was having a moment. How could a sight so beautiful be as terrifying? My life was entirely in the hands of the elements and the abilities my trusty steed. What a way to live! This is your typical, exhilarating experience in Morocco.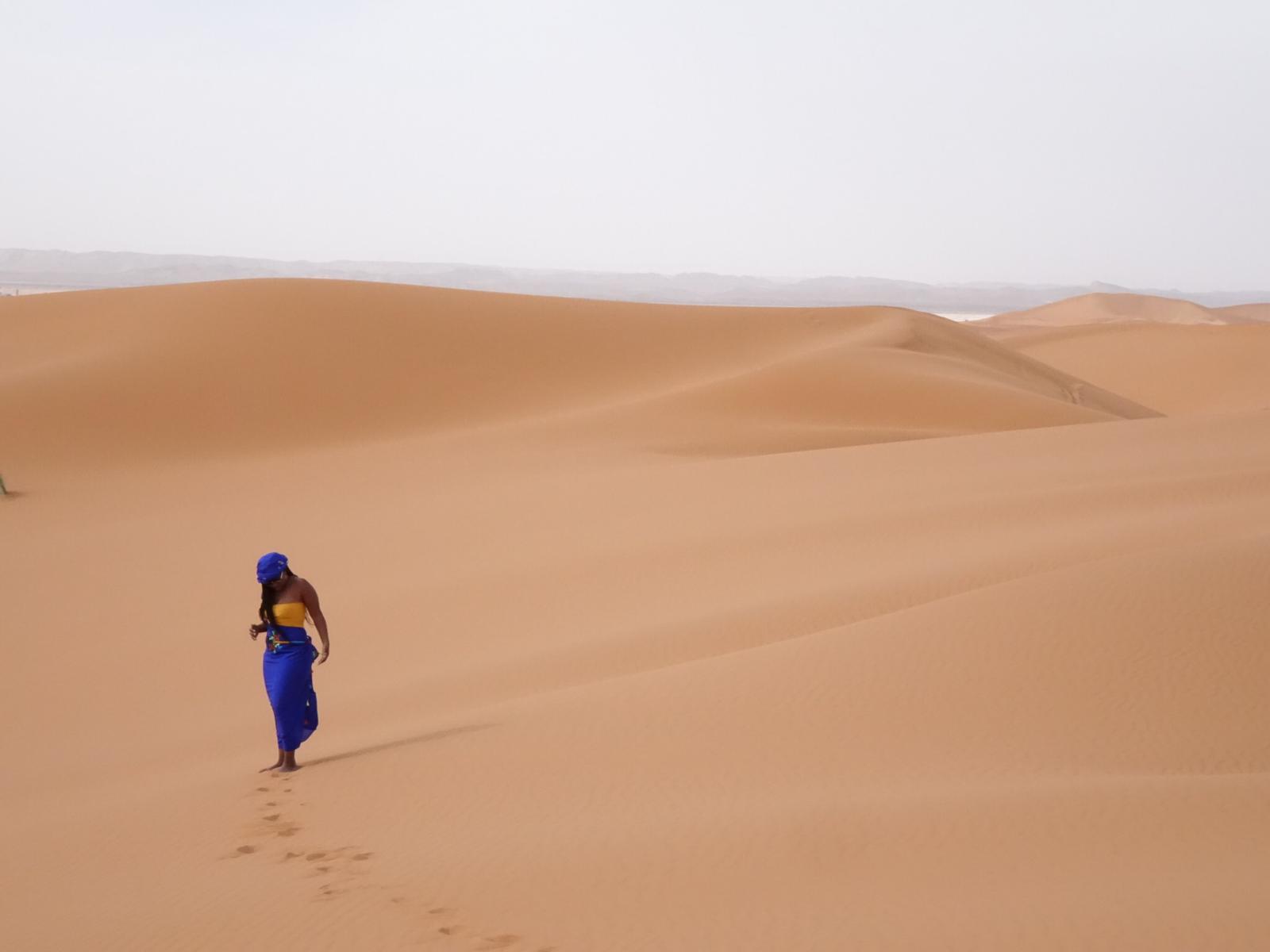 Merzouga: Morocco's Monument to the Elements
A town perched in the centre of endless dunes, Merzouga is perhaps less known than the desert treks accompanying it. Located in Morocco's deep Saharan south, Merzouga is the gateway to Erg Chebbi, a mighty expanse of desert dunes as far as the eye can see. It is one of the must-see places when travelling to Morocco. To its south is a seasonal salt lake that, when full, attracts a myriad birds: warblers, Egyptian nightjars, and even the odd flamingo.
The small town is sandy and brown, but it offers plenty for travellers to explore. In its dusty streets you'll find tourist gift shops and roadside cafes, while along its outskirts are the desert guides, the camps, and the camel caravans ready to take any visitor on adventure towards the orange horizon.
Local legend has it that the mighty dunes of Erg Chebbi, where Merzouga is based, were created by God to punish the people of the land for not hosting a poor, hungry woman during a feast. Dunes and dunes of sand began to pile up outside the town until it became the vast desertscape it is today. The dunes, or 'ergs' as they're known in Moroccan Arabic dialect, are towering spectacles reaching up to 300m high.

""The Sahara…remains a desert without compromise, the world in its extreme."
― William Langewiesche, Sahara Unveiled: A Journey Across the Desert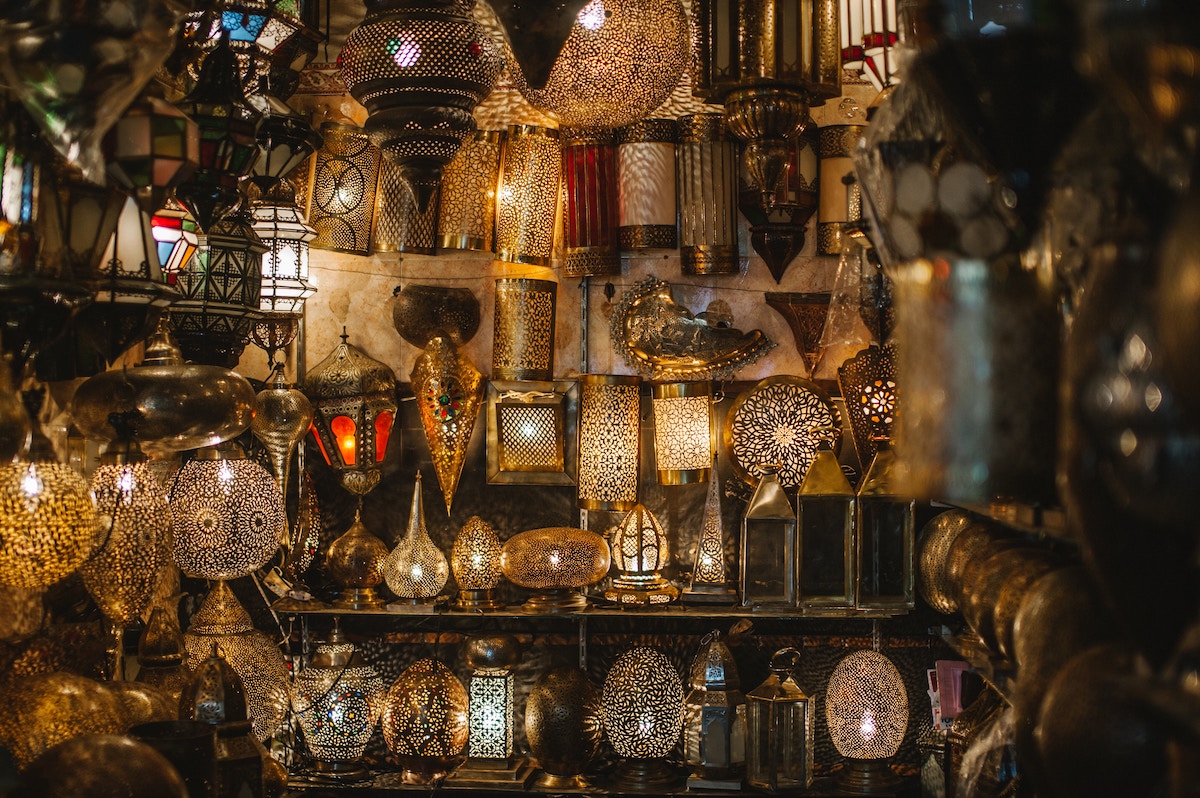 Experience the Opulence of Morocco
Away to Africa's ten-day tour to Morocco includes a host of desert experiences within its package. Experience Morocco's rich history and extraordinary food and culture with the Saffron, Wine & Thalasso tour. A beautiful country known for its delicious cuisine and flavoursome spices, visitors are invited to explore it as never before.
Starting in the vibrant city of Marrakech, the tour takes you on a whirlwind adventure that begins with dinner at a four-star accommodation. Explore the souks and monuments, before heading over to the Ourika Valley and the organic saffron plantation of Paradis du Safran. An incredibly valuable spice derived from the crocus flower, it takes some 14 000 stigmas to produce only one ounce of saffron threads – making this a rather expensive and labour-intensive endeavour. Saffron has a delicate, musky taste and has been used as dye, in medicines and perfumes, and of course in local cuisine. Sit amongst the flowers and take in their heady honeyed aroma as you learn all about this fascinating plant.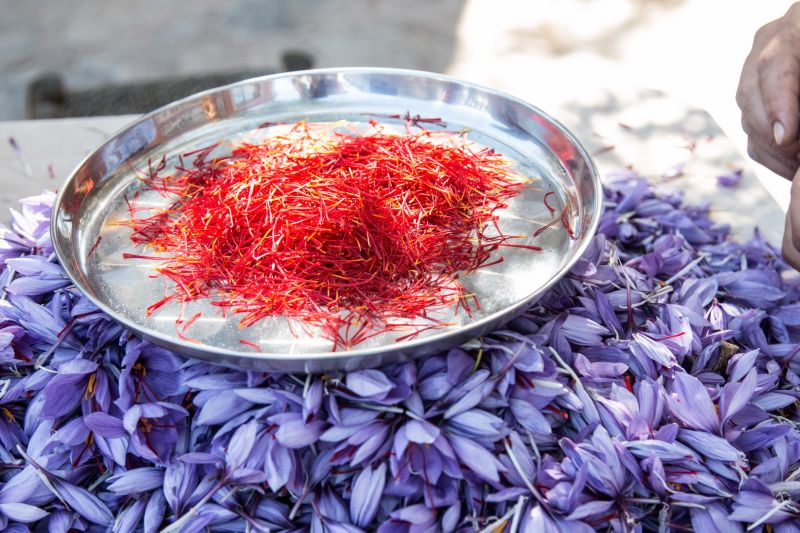 From here, travellers get to take in Morocco's little Hollywood of Ait Ben Haddou, the town where Gladiator was filmed. Did you know that the kasbah is a UNESCO-listed site? Panoramic views of the nearby Dades Gorges are also a must. The rocky, dry escarpments and formidable gorges in the region are perhaps best known for their support role in Brad Pitt's film Babel.
Day 5 sees the Away to Africa tour visit Kalaa M'gouna, also known as the 'City of Roses', located near Ouarzazate. It is during this time that vistas give way to more and more desert dunes. The stars this side of the world are incomparable. Not only do they litter the night sky in their millions, but they're bright and glittering.
On Day 6 the tour of Morocco reaches the Sahara. Scorching, sunny days, blustering winds, beautiful contrasts of azure sky against burnt umber dunes. This is Merzouga in a nutshell.
Black History Lessons And Magic Carpet Rides
The final days of Away to Africa's tour are littered with surprises. From sunrise camel rides to history lessons on Black Africans who were moved from their homeland to Morocco as part of the worldwide slave trade, there is much to absorb.
The Barbary pirates' slave trade between the 16th and 18th century at one point became so bad that settling on the coast was discouraged and even entirely abandonned in places. Millions of people were enslaved in North Africa and Morocco in particular, and sold abroad.
In the vicinity of Merzouga, you will also find nearby is the holy town of Rissani, the birthplace of Morocco's royal family, and the original capital of the country. Not to be missed, Ouarzazate is perhaps the best known name in the region for its gorgeous, desert town perched along an oasis – and its popularity for the film industry. Here, pop culture travellers can visit Atlas Studios, a company that has facilitated many international blockbusters during Morocco's decades-long cinematic history that includes Cleopatra, Kingdom of Heaven, and Game of Thrones. Take a quad bike tour along the film studios' backlot, or experience the well-preserved kasbahs.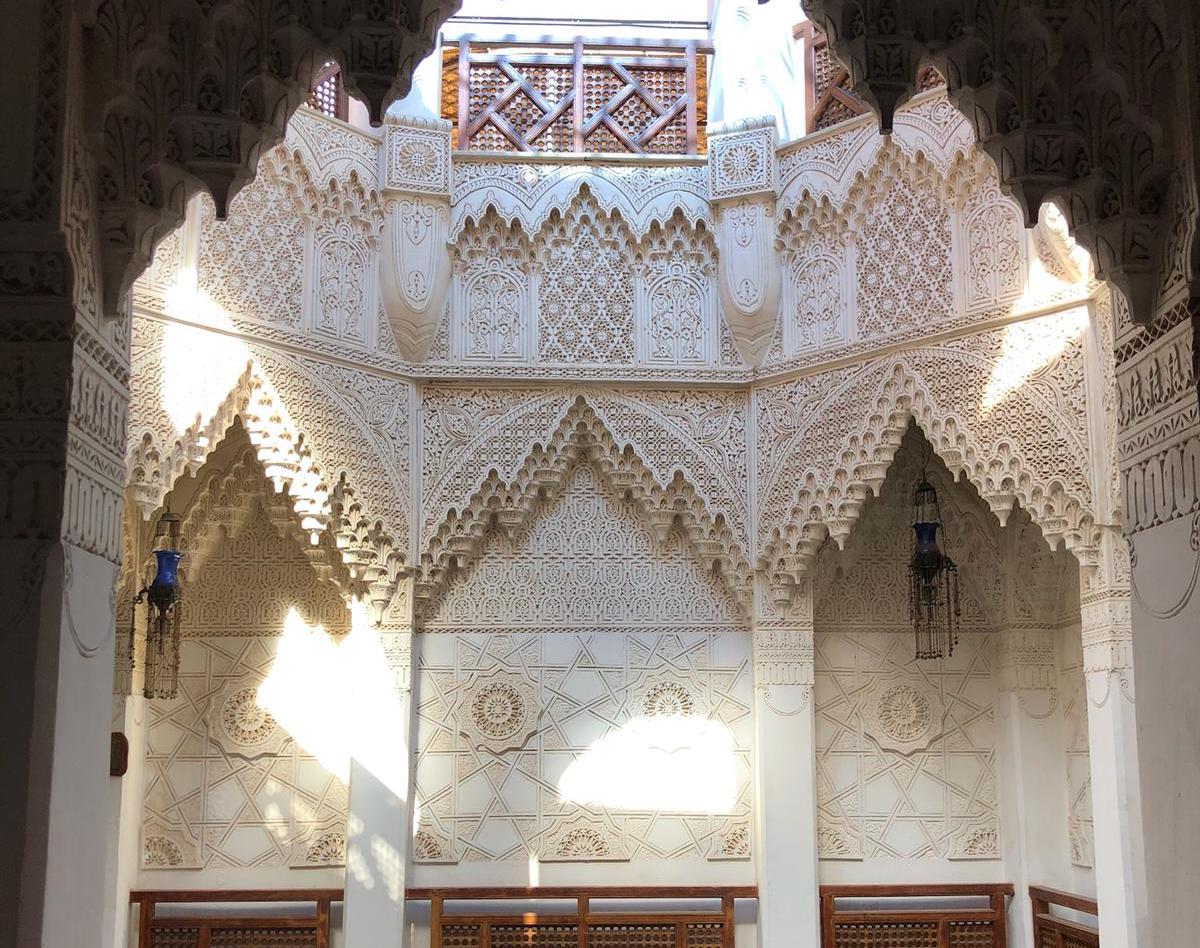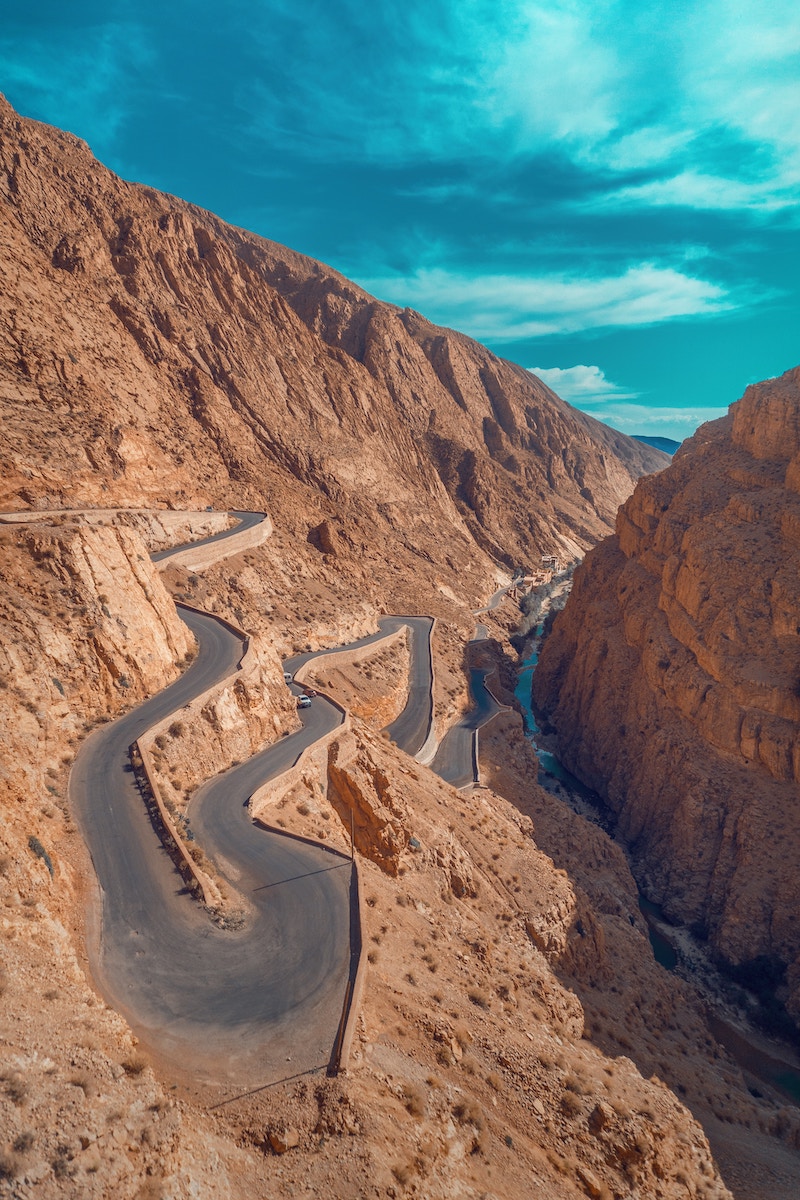 Wind down your Morocco trip with a magic carpet ride…or more accurately, a visit to the carpet-making centre of the country. Explore (and splurge on) the plethora of colours, sizes and styles of Berber carpets to be found in the town of Souss Taroudante, or 'Little Marrakech'.
And what would a wine and spice tour be without an exploration of Morocco's renowned Argan oils? These fascinating species of argan trees can live for up to 200 years. They are endemic to the calcareous semi-desert Sous valley of southwestern Morocco and to the Tindouf region in Algeria. The oil is pressed from their nuts. Visit the women's co-operative in Marrakech where Argan oil is extracted to be sold for its culinary, cosmetic and medical properties, before enjoying a last day sipping on some local wine made by discerning vintners.
A full experience and sensory overload in the best possible way, Morocco will leave you wanting more…and Away to Africa is ready to take you on another whirlwind tour when the time comes.