Continuation from Welcome Home…
Love at First Sight With Mama Africa- Part 2

As I boarded my last flight to South Africa I was quite surprised.I was either one of the two or three Black people on this direct flight to Africa.I was so, so confused.The only thing I viewed on news station and the media were pictures of babies in Africa with flies on their faces and a European person 'consoling' the baby.Why was it only Europeans on the plane traveling to Africa if it was such a sad place to visit?
I pushed this thought to the side and said a prayer as we departed for the Mama Africa.
May I ask you a personal question? Have you ever experienced love at first sight?Well, this is exactly what I felt during my first physical visit to Africa.Upon landing at Cape Town International Airport I stared out of the window at this place called Africa.I saw mountains and hills andwitnessed the beauty of Africa through the airplane window before I even stepped off of the plane.To this day I can remember the exact smell, sound and view of South Africa when I departed the plane and headed to customs.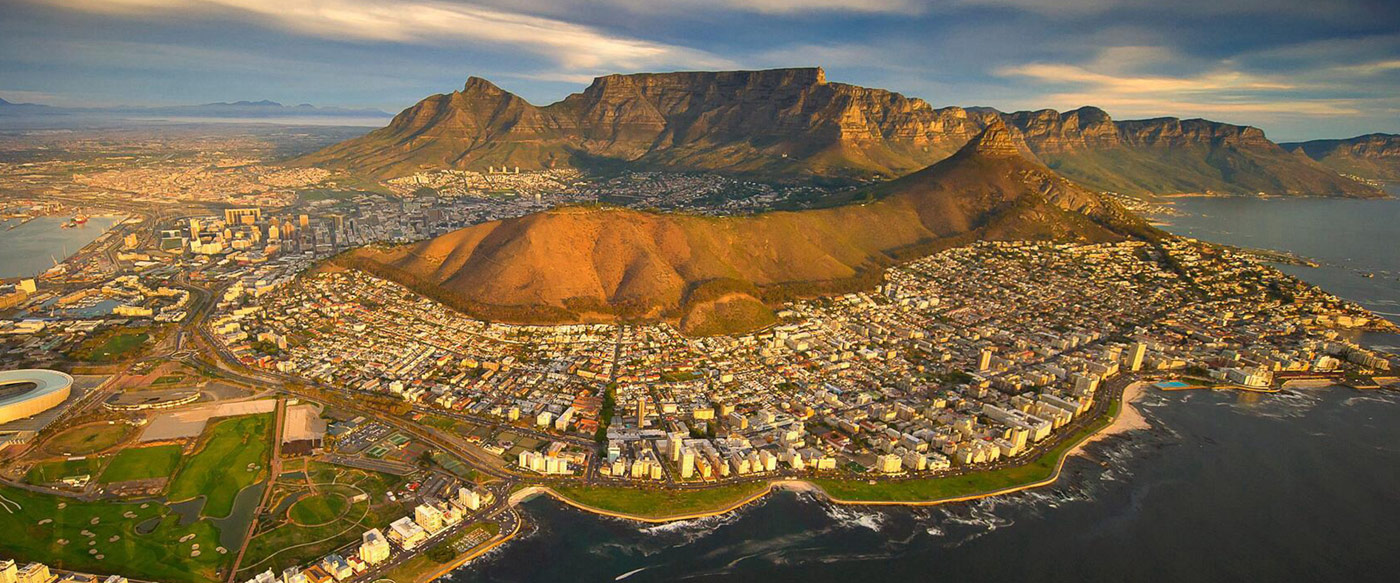 They Told a Lie On Mama Africa
My experience of studying in South Africa was the best experience of my life.Everywhere I went, people greeted me with 'Wamkelekile ekhaya Sihlobo Sam'.Students from the States studied with South African students and we bonded immediately after meeting one another.Give thanks to our organizer from Howard as we stayed in the most posh apartments a student couldn't ever imagine in the V&A Waterfront Marina.We threw parties almost every night in our upscale suites and to be honest I lived better in Africa than I did my entire life growing up in America.Don't get me wrong, I know that my introduction to Africa was a unique experience but I was floored at how beautiful South Africa was.I could view Table Mountain from my balcony and smell the ocean with one breeze of the South African wind.I just kept saying to myself, the media lied!!! Mama Africa is beautiful!
Although I was caught up in the beauty of Africa, there is one reoccurring site that could not escape my mind.Upon the sunrise I saw Africans making their way to work at the V&A Waterfront and during the sunset I watched as they collectively departed V&A Waterfront.I asked someone about this and they told me this was the remnants of Apartheid in Cape Town.Although there were countless housing close to V&A Waterfront, it was the Afrikkaners or white South Africans who owned this land.I had so many questions and I wanted to know more.It wasn't until I made my way to Durban and Johannesburg that I was able to see the Black Rand or the wealth in the hands of Africans.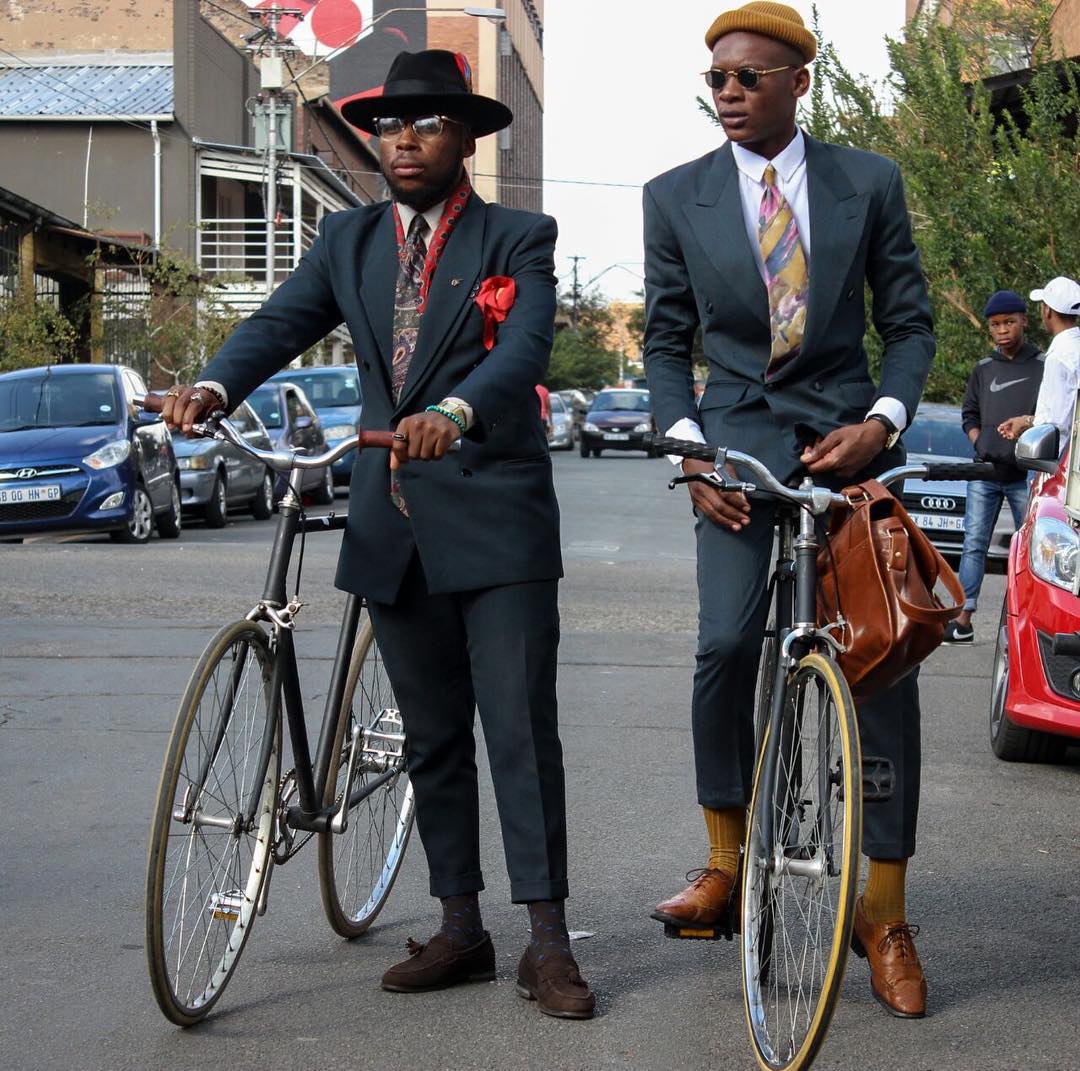 Towards the ending of our semester abroad I approached a fellow South African student in our class and asked her how come she never interacted with the students from the States and she responded that ever since we left Africa, we think we are better than Africans.I responded that I am sure that there was not one person volunteering to get on that slave ship.Ultimately, we departed the continent as Africans and arrived to the west as slaves.It is no way that I considered myself better than a Sistren who remained on the continent.In fact, I was a bit envious of how in tune Africans on the continent were able to maintain a direct connection with their culture, traditions, roots and ultimately identity.She and I reasoned for a little and at the end of the day I came to the conclusion that there was so much to learn about the vast continent of Africa and it was my sole duty in life to return and on this specific quest of knowledge.
My new found love with Mama Africa began to reveal its layers as it found a creative way for me to learn more of myself.

I Met God, She Lives in Africa
On my last day in South Africa I stepped onto my balcony and I sobbed like a baby.I stared at the corner of Table Mountain and dreaded the fact that the unfortunate time approached for my departure back to the States.I cried because never in my life have I felt more at home than I did while in Africa.I cried because I didn't know the next time I would return to Africa.I cried because a light was revealed to me that could not be dimmed and until I returned to Mama Africa.
I learned more about myself in that one summer than any other moment in my life.The summer of 2006 was a pivotal point in my life that played a major part of who I am today.
A few years after my first trip to Africa, I launched Away to Africa.Away to Africa's sole goal is to provide a reliable gateway to the Motherland.Away to Africa is a destination management company which focuses on providing cultural tours to select countries throughout Africa that include Ghana, Ethiopia, South Africa, Zanzibar, Tanzania, Kenya, Zimbabwe, Zambia, Botswana and we are expanding to Mozambique, Seychelles, Mauritius, and Rwanda in 2018.
I decided to start this 'blog' because while conducting research to write my business plan for Away to Africa, I noticed the limited stories of traveling throughout Africa.The narrations of Africa which was not an accurate portrayal of Mama Africa and I wanted to contribute to the writing and rewriting the positive narrative of the Continent.So here I am.
I chose to name this blog 'I Met God, She Lives in Africa' because the closest I feel to God is when I am in Africa.I am not the one to dictate if God is a Man or Woman but the summer of 2006 I became closer to Mother Nature, I discovered my passion for the Motherland and I acknowledged that I was a daughter of Mama Africa.
For those of you who have the slightest interest in traveling or learning more of Africa, I encourage you to sign up for 'I Met God, She Lives in Africa' Blog Here.
I hope you enjoyed my first blog and that you will tune in to continue reading 'I Met God, She Lives in Africa.'