Author & Photographer
Nicia
CATEGORIES
ZANZIBAR SOUTH AFRICA PAST TRAVELERS
Join us in Zanzibar & South Africa to ring in the New Year!
VIEW ITINERARY
CHRISTMAS IN ZANZIBAR
Who else can say they spent their Christmas swimming in the Indian Ocean?
I mean, seriously, that's exactly what I did!
In my last post, I prepared you all on how to plan a trip to Africa, but this post will tell you everything I did in Zanzibar.
Zanzibar is located in East Africa, off the coast of Tanzania. Most known for their exotic beaches, clear blue water, and fresh food! I can't forget to mention they are also known for their spices from all around the world. We stayed at two different hotels, Amaan (Amani) Bungalow Beach and Best Western Plus in Stone Town. Both very different experiences. Amaan Bungalow Resort is located on the beach and Best Western Plus is located more in town. I loved that we were able to get a perspective of both areas to do different activities.
A few things to remember as you plan your Zanzibar trip:
DO NOT DRINK FROM THE FAUCET. This means do not open your mouth in the shower and only drink BOTTLED water.

Make sure you get your Yellow Fever vaccination. The Visa is $100 and you pay for that when you land at customs. I used a credit card for that purchase. However, I have heard others use US cash to pay for theirs.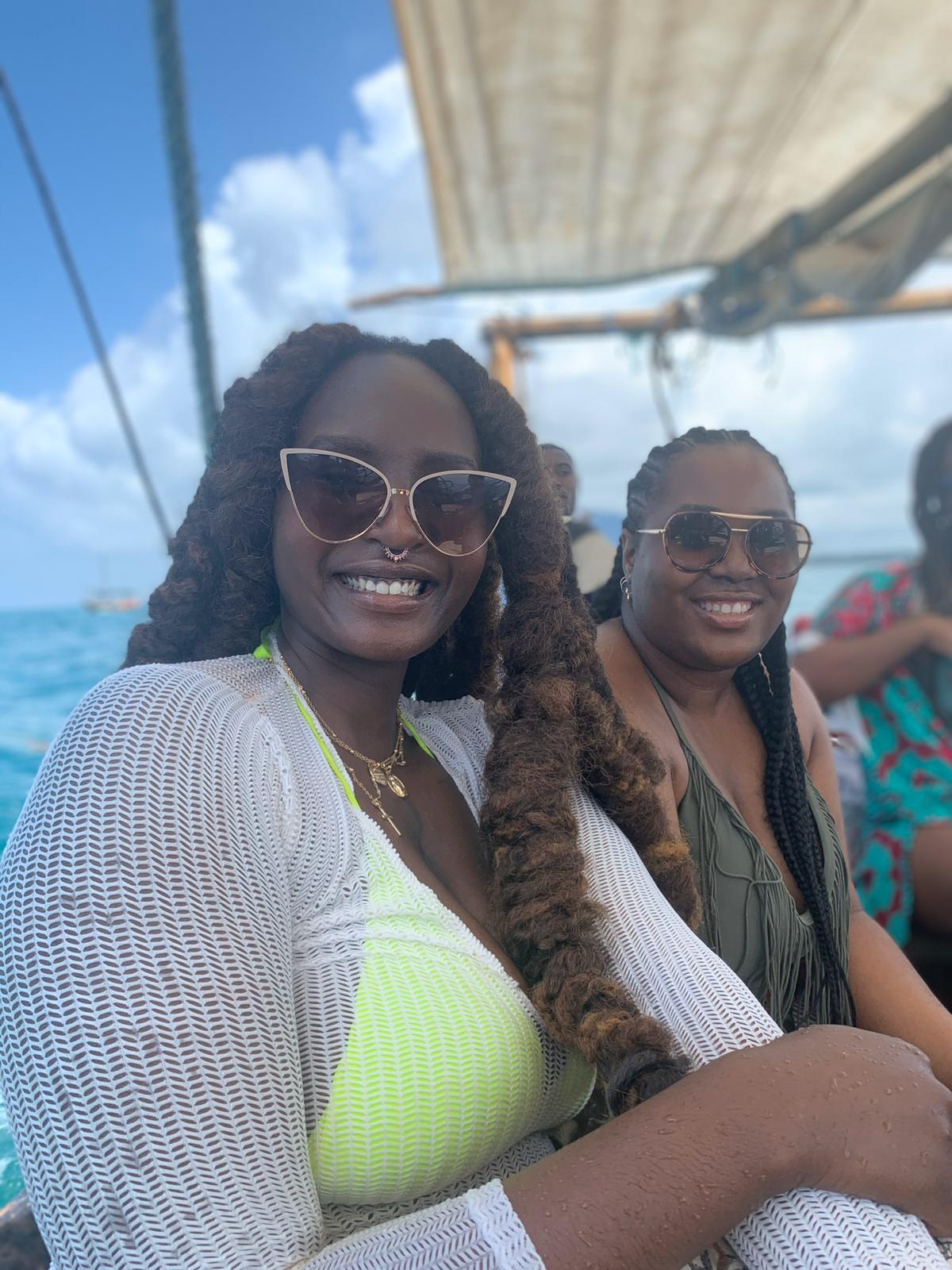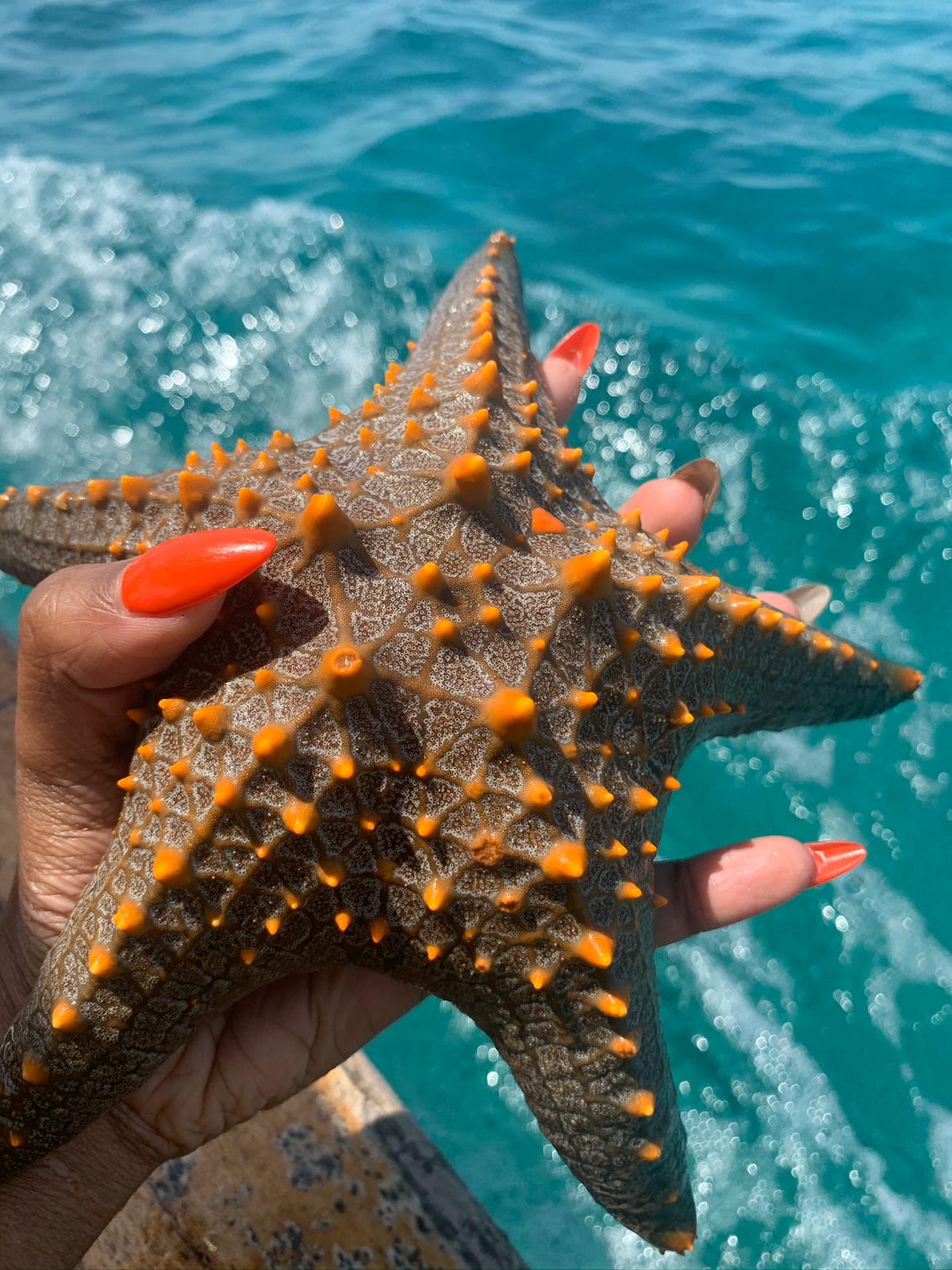 SAFARI BLUE TOUR
As you know, Zanzibar is known for their crystal blue water. The "Safari Blue Tour" is one of the main activities you do while you are in Zanzibar. The Safari Tour consist of taking a boat to Kwale Island or an island that your travel group picks.During the tour, we went scuba diving, picked starfish, swam in their blue lagoon, ate grilled lobster, calamari, and tuna and last, but not least, partied on the beach.
Nakupuenda Sandbank, which is what everyone calls there "the sand bar" was so much fun as well. You're literally in the middle of the ocean on this this tiny sandbank having your own party. Think of it as a more secluded location, but exotic. LOL The sandbank eventually disappears by a certain time. So, it is best to get there early.We spent about two hours there with just relaxing and vibing.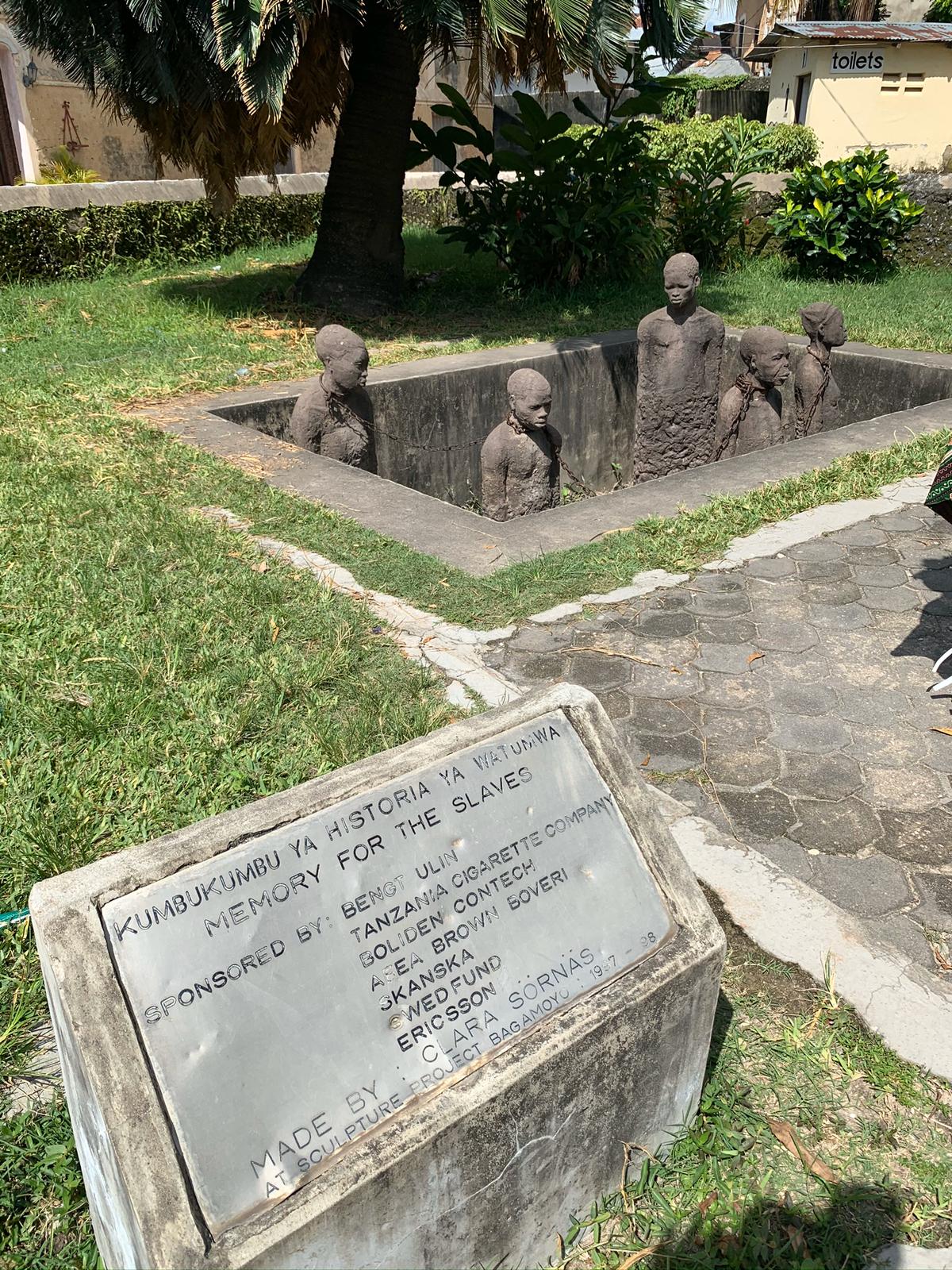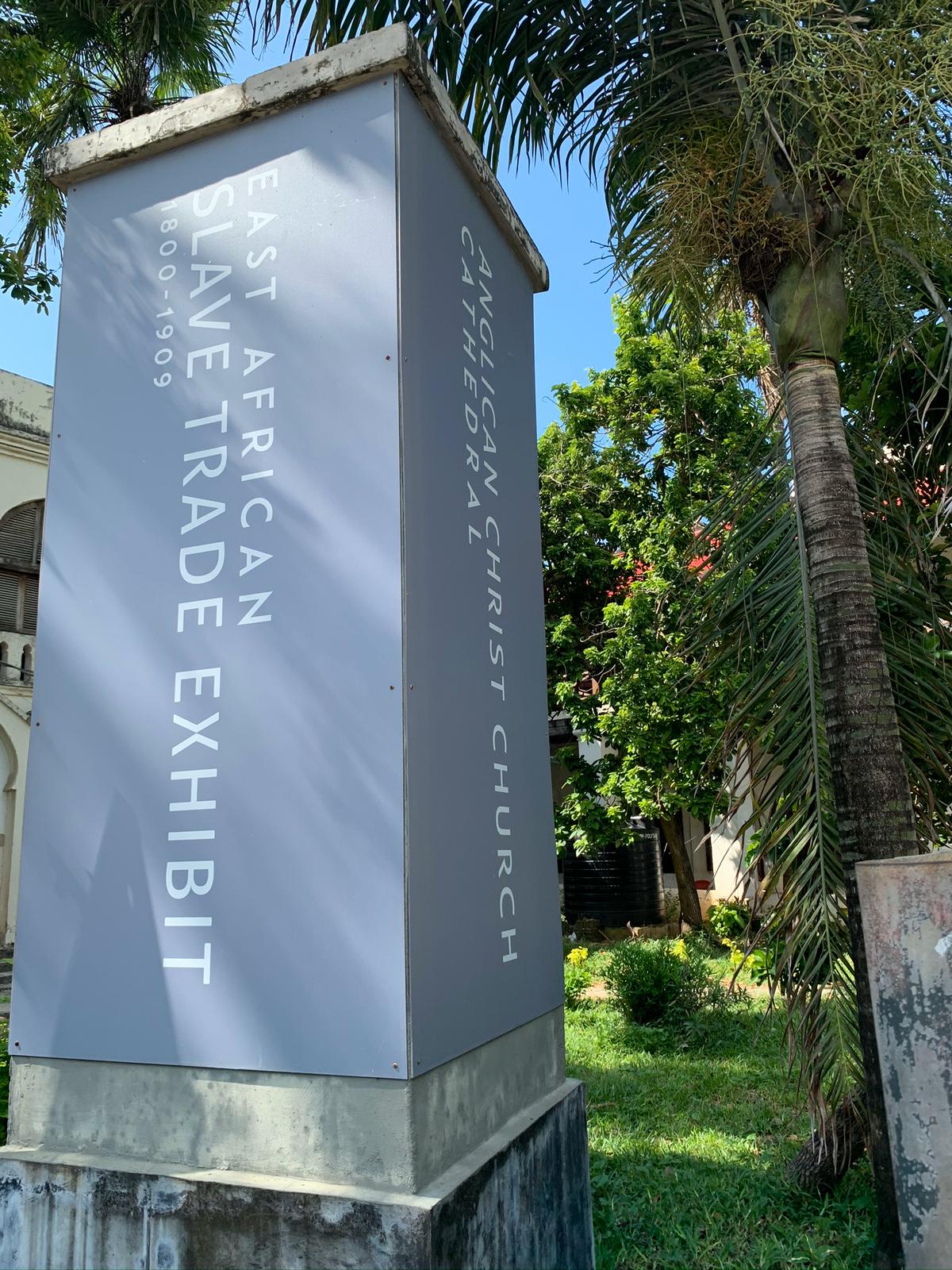 EAST AFRICAN SLAVE TRADE EXHIBIT
Next, we went to the East Africa Slave Trade Exhibit, which features a series of detailed informative panels to commemorate the abolition of slavery and preserve the legacy of the individuals who were brought there and sold. At the end of the exhibit, there are the former slave chambers where they were imprisoned in terrible conditions before being sold. I was speechless when I sawthe slave chambers. They estimated that 50,000 slaves were sold there a year, and another 50,000 died while trekking through Africa on their way to Zanzibar and estimate something like a hundred million people were either sold or died as slaves until its abolishing in 1876.Our ancestors were auctioned, beat, and died for us. I still have the chambers memory in the back of my mind.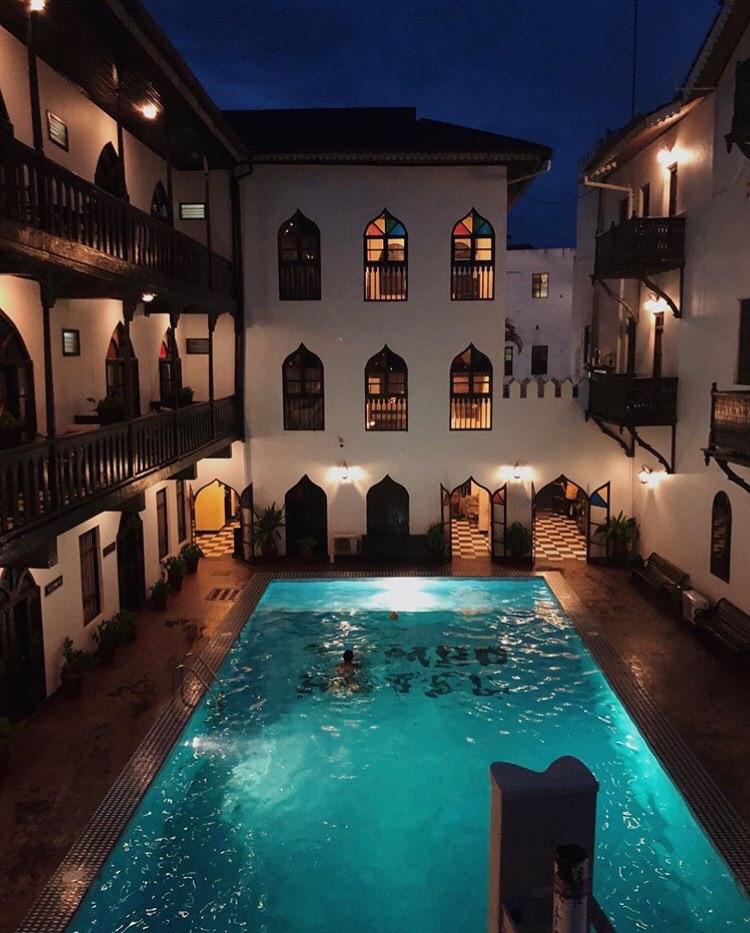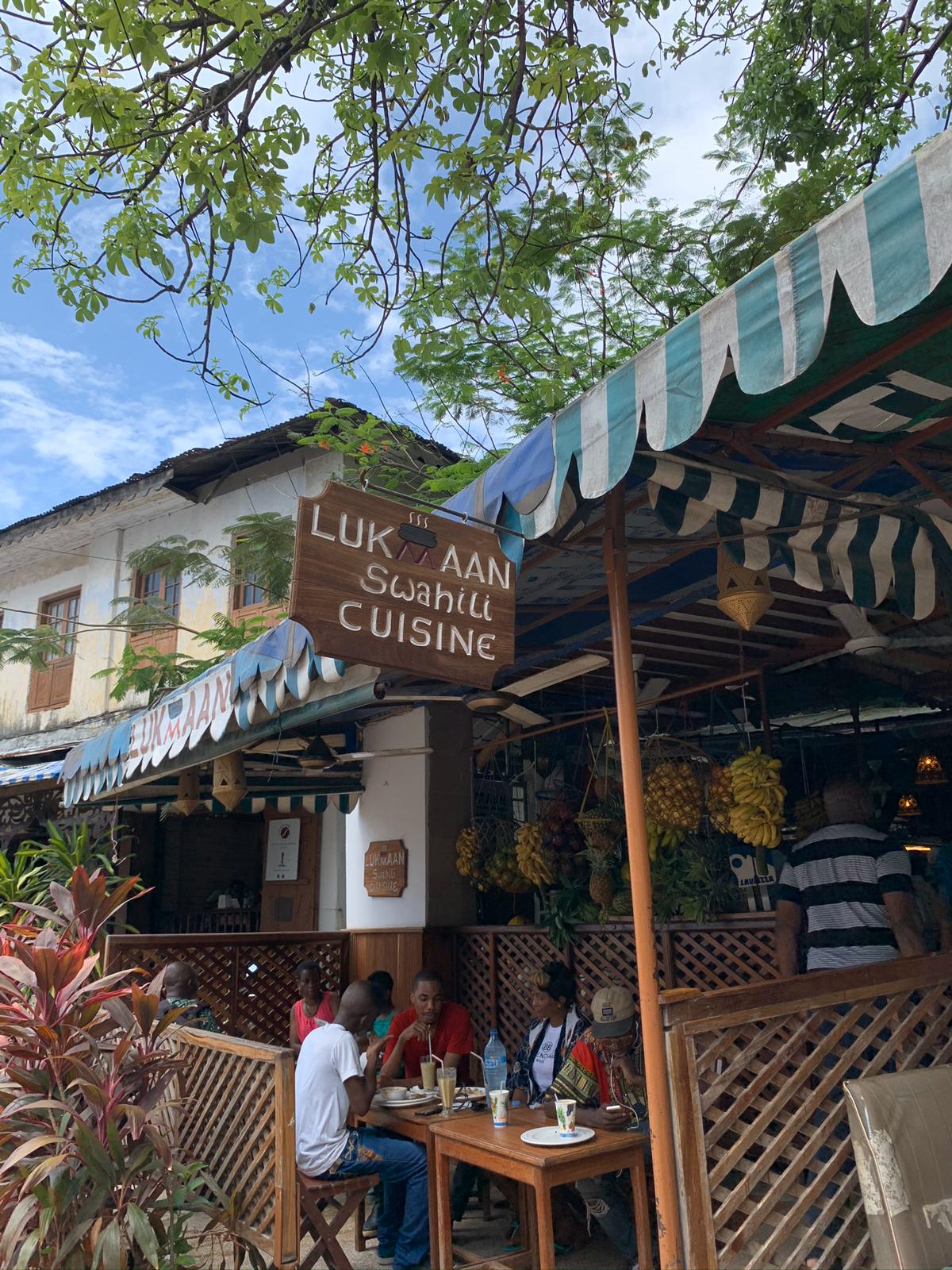 STONE TOWN
We spent a few nights here at the Best Western Plus in Stone Town. It's down the street from the shoreline where you can take a boat and island hop. People in the area love when tourist buy souvenirs from them. Next, we took a stroll to Darajani Marketand saw local barters and bargain fish and meats to make a living. This market is the definition of how you truly hustle in Stone Town. The market was extremely busy of people buying and selling produce. Then, we took a walking tour to Old Fort or as the locals say, "Arab Fort" or "Ngome Kongwe." It was built between 1698 and 1701 by the Busaidi group of Omani Arabs, who had gained control of Zanzibar in 1698.Today, the fort has been renovated, and is open to visitors. It has been used as an amphitheatre for events around town and a tourism information desk. You can't miss the large building, with high, dark-brown walls topped shaped as an old castle as you go on your walking tour. Here are a few restaurants to check out as well. We ate at Lukk Ann Swahili Cuisine and it was crowded with locals and tourists. This restaurant has a mix of everything and customer service was good. We also at Freddy Mercury Restaurant, which is walking distance from the Best Western Plus.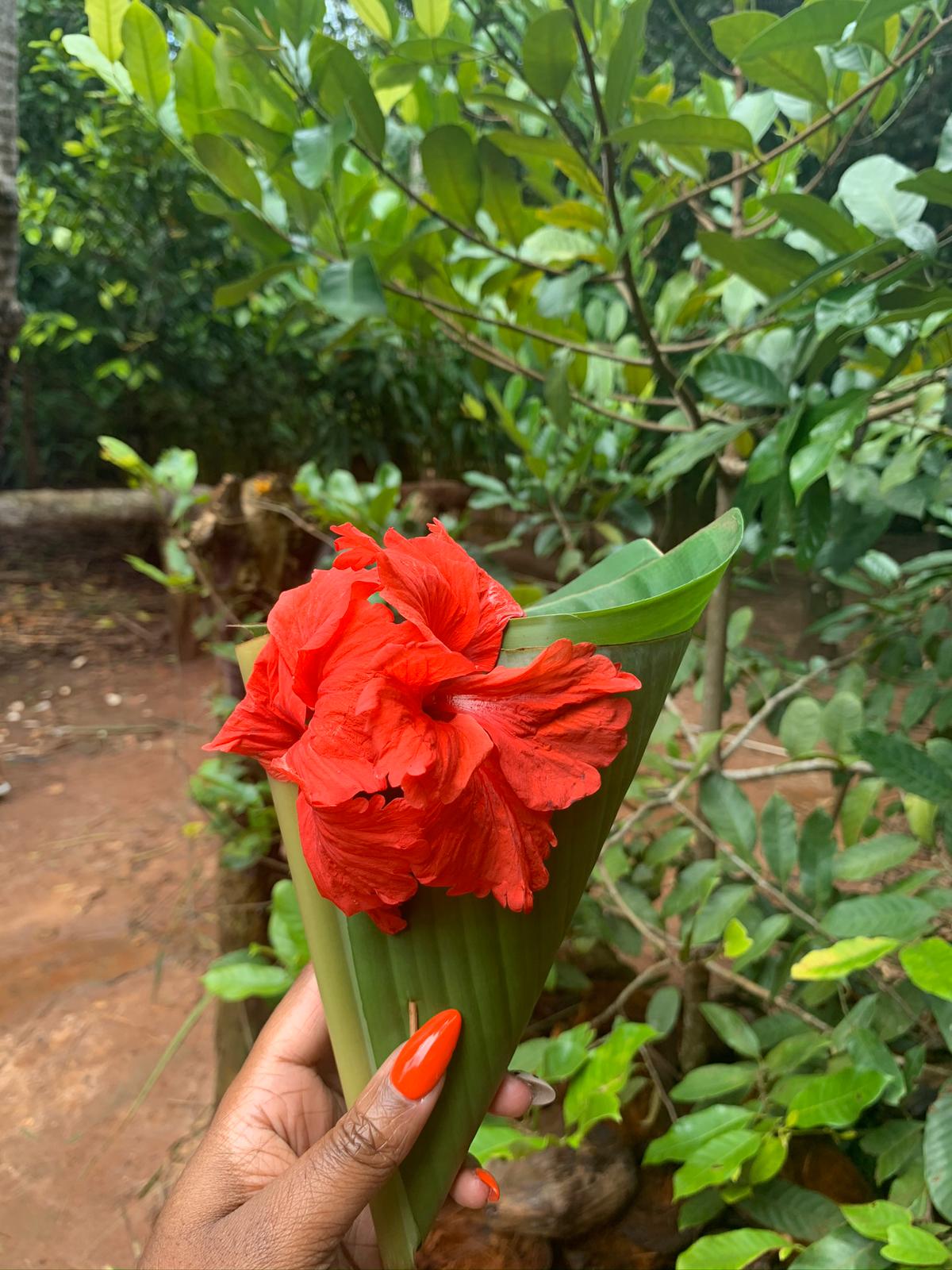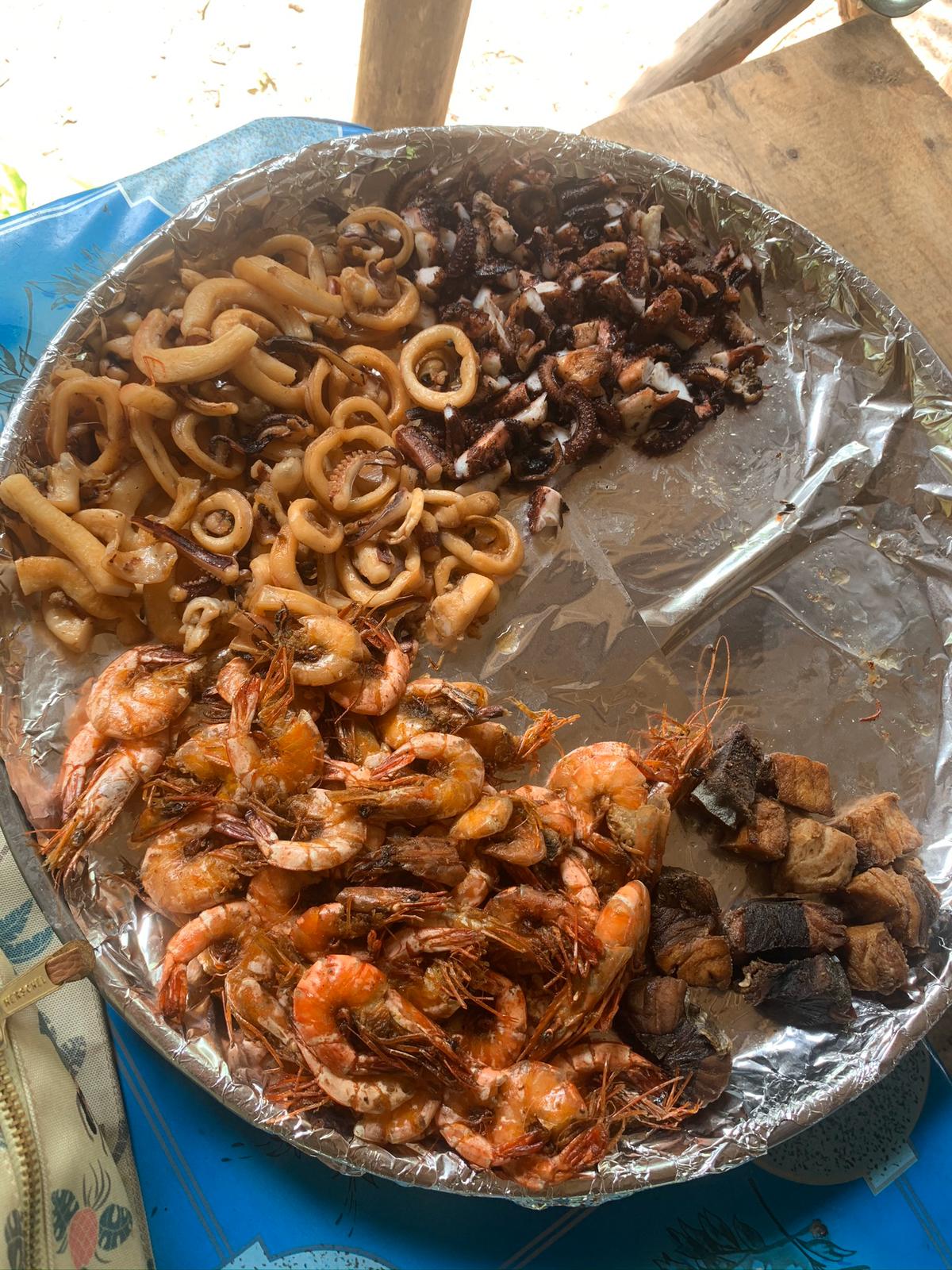 TANGAWIZI SPICE FARM
Tangawizi Spice Farm is a community farm in the country side (Dole Village) out side stone town which grows a wide range of spices. It's a demonstration farm and they offer the following services:
Spice Tour

Spice Meals

Henna Painting

Selling Spices both Offline and Online
I bought some turmeric soaps from them just to try out. The people at the farm will ask you to buy items after your tour is over since that is how they make their profits.
On our last night in Zanzibar, we ate dinner at the DoubleTree Hotel, at the rooftop in Stone Town. The service and food was amazing as well. I must say, this was the best Christmas ever. I was so speechless of how hot it was in December, to the point where I had sunburn for another 2 weeks when I came back.
Disclaimer: Don't forget to pack sunblock and aloe vera. For more information, please feel free to reach out to me on my blog.
As I mentioned in my first blog, we went with Away to Africa. Click here to view more of their trips and tell Tiffanie I sent you!
THE AWAY TO AFRICA NEWSLETTER
Join our newsletter to get exclusives on where we are on the continent, what we're up to, what happening locally& how you can join in all year round!
THE AWAY TO AFRICA NEWSLETTER
Join our newsletter to get exclusives on where we are on the continent, what we're up to, what happening locally& how you can join in all year round!
SWIPE TO VIEW ALL OUR EXPERIENCES